CPW Awards Honorees

About CPW Acknowledgement Award
s
Each year, the Center for Photography at Woodstock recognizes an outstanding figure in the photography community with the Vision Award.  Established in 2004, past honorees have included Vince Aletti, Kathy Ryan, Sandra S. Phillips, Willis E. Hartshorn, Fred Baldwin & Wendy Watriss, the photo agency VII, W.M. Hunt, Lilo Raymond, Neil C. Trager, Kenro Izu, Howard Greenberg, John Dugdale, and Colleen & Kathleen Kenyon. In 2016, a second award – the Affinity Award – was added to acknowledge organizations and individuals who have significantly contributed to the organization. The first Affinity Award was given to Bill Mindlin.
Celebrate the achievements of our honorees at the 2017 CPW Awards & Benefit Auction: October 12, 2017.
Tickets are available online.
2017 Vision Award: Dr. Deborah Willis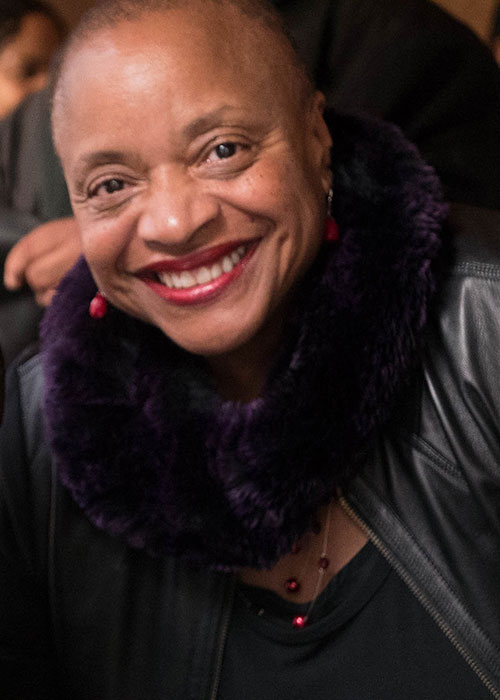 CPW recognizes Dr. Deborah Willis with the Vision Award for her outstanding dedication and service to the field as an advocate, artist, writer, curator and educator.
Deborah Willis, Ph.D, is University Professor and Chair of the Department of Photography & Imaging at the Tisch School of the Arts at New York University and has an affiliated appointment with the College of Arts and Sciences, Department of Social & Cultural, Africana Studies, where she teaches courses on photography and imaging, iconicity, and cultural histories visualizing the black body, women, and gender. Her research examines photography's multifaceted histories, visual culture, the photographic history of Slavery and Emancipation, contemporary women photographers, and beauty.
She received the John D. and Catherine T. MacArthur Fellowship and was a Richard D. Cohen Fellow in African and African American Art, Hutchins Center, Harvard University, a John Simon Guggenheim Fellow, and an Alphonse Fletcher, Jr. Fellow. She has pursued a dual professional career as an art photographer and as one of the nation's leading historians of African American photography and curator of African American culture.
image: Hank Willis Sr.
---
Previous Award Honorees
2016 Vision Award: Nathan Lyons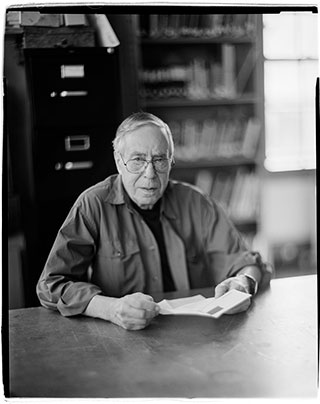 In 2016 CPW recognized Nathan Lyons with the Vision Award for his outstanding dedication and service to the field of photography. It is with heavy hearts that we say goodbye to a friend, who inspired so many to see the potential of art photography and to envision that future in new ways.
Lyons was an integral part of almost every area of photography as photographer, educator, publisher, lecturer, author, and curator. He was the Founding Director Emeritus at Visual Studies Workshop (1969–2001) and Distinguished Professor Emeritus at SUNY Brockport.
Lyons held honorary doctorates from Rhode Island School of Design (2004), Corcoran School of Art (1995), and Alfred University (2006), and was named Honored Educator, Society for Photographic Education (1997). He was Associate Director and Curator of Photography, Editor of Publications, and Director of Extension Activities at the George Eastman House (1961–1969). He was a founder and first chairman of the Society for Photographic Education, and initiated the formation of Oracle, an annual meeting of photographic curators.
Lyons exhibited extensively with work represented in numerous collections. He was the recipient of the International Center of Photography Infinity Award for Lifetime Achievement in Photography (2000) and Friends of Photography Peer Awards in Creative Photography—Award for Distinguished Career in Photography (1989). He was recently chosen for the Lucie Visionary Award (2016). Lyons published four books of photographs, comprising an extended sequence of images begun in the early 1960s, including Notations in Passing (1974), Riding First Class on the Titanic (1999), After 9/11 (2003), and Return Your Mind to its Upright Position (2014). At the time of his death on August 31, 2016, Lyons was preparing for a retrospective exhibition of his work at the George Eastman Museum of Photography that will take place in 2018.
image: Neil Chowdhury 
2016 Affinity Award: Bill Mindlin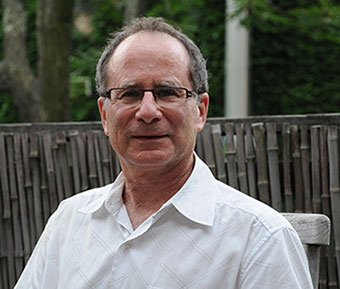 Originally from San Francisco, Photograph magazine founder Bill Mindlin went to UC Berkeley during the tumultuous Sixties and then to Columbia University for graduate school, where he studied industrial social welfare. After working at one of New York City's unions for ten years, he decided to take some time off. His first stop was Europe, but he eventually ended up in Jerusalem, where he enrolled in a photography program. New York remained close to his heart and he returned to the city in 1986, taking a job at the Photographer's Place bookstore in SoHo and then at the Marcuse Pfeifer Gallery. It was during that time that Photograph magazine was conceived. Visitors regularly asked where they could find photography exhibitions around the city, so Mindlin created a mimeographed list of suggested shows. That grew into the indispensable gallery guide Photography in New York, and finally into Photograph magazine, which has steadily expanded its editorial and digital presence to become a vital publication for the world of photo-based art.
The magazine has an estimated readership of 17,500 and a visually engaging website, photographmag.com, that is a vital source for the latest information and news from the field. Photograph is active on Facebook, Twitter, and Instagram. The magazine's weekly e-newsletter brings readers a summary of each week's openings, as well as news, reviews, profiles, and articles. Last month Mindlin announced his retirement, and Anthony Beale, who has been with the publication for the last 22 years, will be taking over the helm. Jean Dykstra, who has been affiliated with the magazine for more than 15 years, has been named the editor.
image: Anthony Beale
2015 Vision Award: Vince Aletti
"Vince's generous and caring words have nurtured so many of us over the years, and he is one of the great characters of photography. I am extremely grateful to the Center for recognizing his profound contribution to the medium of photography." — Fazal Sheikh
Vince Aletti reviews photography exhibitions for The New Yorker's "Goings on About Town" section and writes a regular column about photo books for Photograph.His work also appears in Aperture, Artforum, W, Art + Auction, photoworks, and more. He was the art editor of the Village Voice from 1994 to 2005, and the paper's photo critic for 20 years. He is the winner of the International Center of Photography's 2005 Infinity Award in writing. Aletti wrote half of the 101 descriptive essays that form the backbone of Andrew Roth's The Book of 101 Books: Seminal Photographic Books of the Twentieth Century (2001) and has written introductions to books by Michael Thompson and Ingar Krauss (both 2005), Mark Cohen and Kohei Yoshiyuki (both 2007). His book Male features works from his collection and was published by Andrew Roth's PPP Editions at the end of 2008, following exhibitions of that work at New York's White Columns and Vancouver's Presentation House.
2014 Vision Award: Kathy Ryan
Kathy Ryan, the Director of Photography at The New York Times Magazine, has been a pioneer at combining fine art photography and photojournalism in the pages of the Magazine.
She has worked with the publication for more than 25 years; in that time, the Magazine has been recognized with numerous photography awards. In fall 2011, a book edited by Ryan titled The New York Times Magazine Photographs, was published by Aperture. A traveling exhibition of photographs from the book, co-curated by Ryan, opened at the Rencontres d'Arles in July 2011, then went to Foam Museum in Amsterdam in spring 2012, and the Palau Robert in Barcelona in fall 2012. Ryan received the 1997 Picture Editor of the Year Award at the Visa pour l'Image photojournalism festival; a Lucie Award for Picture Editor of the Year in 2003; and a lifetime achievement award from the Griffin Photography Museum.
In 2010, the Magazine won its first Emmy for a series of videos, produced by Ryan and the Magazine's visual team, featuring renowned actors. In fall 2013 she curated the 1/1 Aperture benefit and auction. In June 2011 she co-curated the LOOK3 photography festival in Charlottesville, VA, with Scott Thode. In 2008 she was a co-curator of the inaugural New York Photo Festival, and in the following year organized the exhibitions 'Prune: Abstracting Reality': for FOAM Museum in Amsterdam and Dutch Seen for the Museum of the City of New York and FOAM.
Last fall, Ryan co-curated the School of Visual Arts Alumni exhibition, Myths & Realities, with Scott Thode. Ryan lectures and has served on many photo juries. In spring 2012 she gave the Karsh Lecture in Photography at the Museum of Fine Arts Boston. She serves as a mentor and thesis adviser at New York's School of Visual Arts.
Ryan is having lots of fun these days posting pictures of life at The New York Times Magazine on Instagram.
—
2013 Vision Award: Sandra S. Phillips
2012 Vision Award: Willis E. Hartshorn
2011 Vision Award: Wendy Watriss & Fred Baldwin
[hr]