CPW AWARDS & BENEFIT AUCTION

Honoring photography's visionary leaders and supporting a creative home for future generations of image makers! Our thanks to those who joined us at the 2017 CPW Award & Benefit Auction to celebrate CPW's 40th Anniversary and remarkable Vision Honoree Dr. Deborah Willis.
Thursday, October 12, 2017, 7-9pm, at Affirmation Arts in NYC
Thank you! Over $100,000 raised in support of CPW's programs
Every year the photo community comes together at the CPW Benefit Auction to mix and mingle, celebrate leaders in the field, and bid on excellent art — all in the knowledge that they are supporting artists. CPW's benefit brings together a wide gamut of the arts community, including collectors – both seasoned and aspiring, patrons, artists, and all around fans of CPW!
This year's CPW Awards & Benefit Auction celebrated of CPW's 40th Anniversary. The highly anticipated benefit took place on Thursday, October 12, 2017 at Affirmation Arts (523 West 37th Street, New York, NY) and honored Dr. Deborah Willis with CPW's highest recognition, the Vision Award. Proceeds from the event support CPW's programs, which champion artists through residencies, workspace and other support, and provide opportunities for the photo community to engage with thought-provoking exhibitions, workshops and professional resources.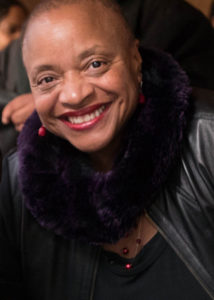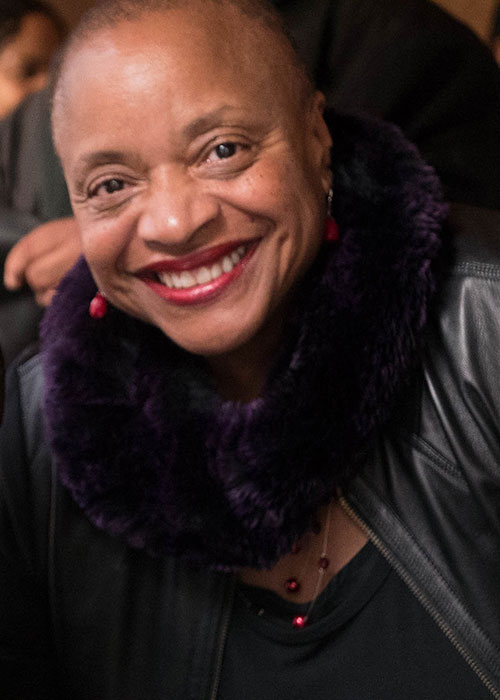 2017 CPW Vision Award Honoree: DR. DEBORAH WILLIS
CPW recognizes Dr. Deborah Willis with the Vision Award for her outstanding dedication and service to the field as an advocate, artist, writer, curator and educator. Her research examines photography's multifaceted histories, visual culture, the photographic history of Slavery and Emancipation, contemporary women photographers and beauty. She is the recipient of awards, such as the prestigious MacArthur and Guggenheim fellowships. Her books include Envisioning Emancipation, and other notable projects such as The Black Female Body A Photographic History, Reflections in Black: A History of Black Photographers – 1840 to the Present, Posing Beauty: African American Images from the 1890s to the Present, and Michelle Obama: The First Lady in Photographs. She is a university professor and the chair of the Department of Photography & Imaging at the Tisch School of the Arts at New York University. (photo by Hank Willis Sr.) Full bio
---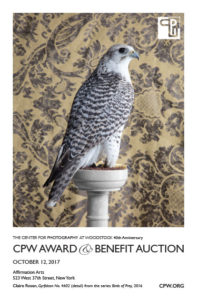 About the Benefit Auction:
CPW's Benefit Auction of early, modern, and contemporary photographs is an outstanding source for finding the very best in photography—from renowned historic masters of the field to the most exciting emerging and mid-career voices. Every year, it features a wide range of photographic genres including delicate scenes that harness the changing of times, stunning abstractions, poignant compositions articulating the human condition and other magical moments uniquely captured by these remarkable artists. The auction includes prices that match every budget, from photographs that will go for $300 to some special pieces that may raise over $10,000. The evening will feature sixty photographs and other auction items. The lots will be split between a live and silent sale and will be featured in CPW's commemorative catalogue.
2017 Auction Artists: David Armstrong, Lillian Bassman, Dawoud Bey, Julie Blackmon, Nydia Blas, Gay Block, Margaret Bourke-White, Allen Bryan, Alejandro Cartagena, Louise Dahl-Wolfe, Rocio de Alba, Tom DeLooza, Jeremy Dennis, John Dugdale, David Emitt Adams, Gabriel García Róman, Orestes Gonzalez, Kris Graves, Myra Greene, Philippe Halsman, Dave Heath, Tama Hochbaum, Raymond Jacobs, Tomiko Jones, Priya Suresh Kambli, Andre Kertesz, Sergey Kozhemyakin, Sergey Kozhemyakin, Laurie Lambrecht, Elliott Landy, Arthur Leipzig, Leon Levinstein, Danny Lyon, Nathan Lyons, Mary Ellen Mark, Fredrik Marsh, Rebecca Martinez, George McClintock, Anne Arden McDonald, Meryl Meisler, Doug Menuez, Doug Menuez, Joel Meyerowitz, Jeffrey Milstein, Elsa Mora, Daido Moriyama, Ruben Natal-San Miguel, Gordon Parks, Jaime Permuth, John Francis Peters, Jose Picayo, Lilo Raymond, Aaron Rezny, Claire Rosen, Sharon Rousseau, Paul Mpagi Sepuya, Jamel Shabazz, Carla Shapiro, Alan Siegel, Aaron Siskind, Allan Tannenbaum, James Van Der Zee, Claire Warden and Garry Winogrand.
The Paddle8 auction is no longer active, but the auction lots can still be viewed, but prints are no longer for sale. Thank you for all of those who bid and purchased photographs in support of CPW's programs.

The proceeds from the benefit auction directly impact the lives of artists and sustain a place where great photography is made, discovered, and encouraged. 
Our thanks to our 2017 sponsors: Affirmation Arts, Archival Methods, Empire Merchants North, Howard Greenberg Gallery, La Palapa Cocina Mexicana, Paddle8, Photograph Magazine and Woodstock Framing Gallery.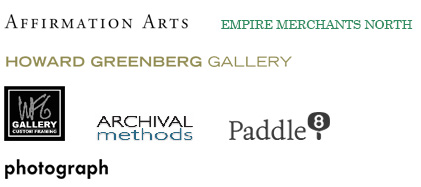 ---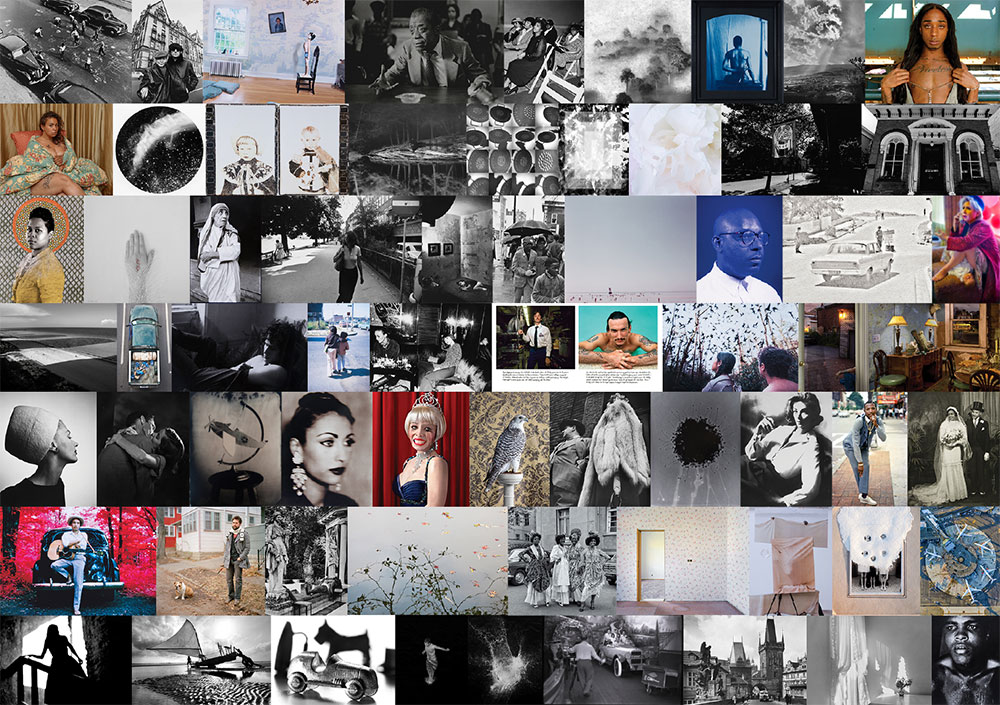 Unable to attend? Please consider supporting CPW's programming by making a direct donation. Our artists and everybody at CPW thank you!