LEARN. EXPLORE. BE INSPIRED.
Get ready for a new round of boutique-style classes that emphasize a small-group learning environment in the idyllic setting of Woodstock. Sign up for a weekend workshop, or join us for lectures.
The Center for Photography is the perfect setting to learn, explore and be inspired. During workshops the Center for Photography buzzes with activities and creative energy as nationally and internationally renowned photographers and artists come to Woodstock to teach. Learn in small-group settings with others who share your love and interest in photography.
Woodstock Photography Workshops are taught by masters of the field. Join us in the world's best known Colony of the Arts to explore new techniques, experiment with photo processes, rediscover your own creativity, and meet equally creative minds. See what Woodstock, NY is all about and discover a new photography vision in the process.
MEMBERSHIP: CPW Members receive a discount on all classes. Unsure if your membership status is current? Contact us to ensure you receive discounted rates on workshops.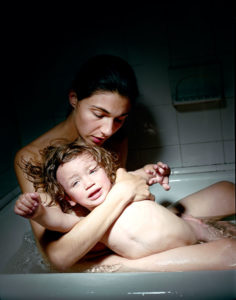 Workshop Highlights:
Elinor Carucci: The Personal Narrative, August 19-20, 9am-5pm.
Re-energize your creativity. Hone your vision. Become the storyteller you always wanted to be. How do we photograph our private lives? How do we picture the personal? This two-day intensive workshop is designed for those interested in using photography in a diaristic fashion to explore your personal vision of your life, what you are most close to, and what you want to get close to with your camera.
---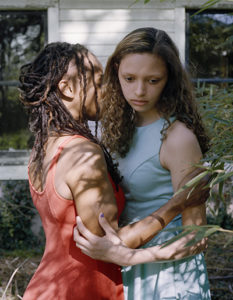 Teen Workshop:
Seeing Each Other: Portraiture Workshop for Young Artists, August 8-11, 10am-3pm.
This workshop will explore how to use portraiture as a form of storytelling. Discover how your photography can be used to empower yourself and others. Participants will create a variety of portraits over two days while learning the technical aspects of DSLR cameras and basic lighting equipment. They will then receive an introduction to inkjet printing and print their newly made portraits to be shown in a pop up exhibition at CPW! Instructor: Juan Madrid. The age range for Young Artist courses is 13-19.
---
Returning next year:
Intro to DSLR Cameras
Encaustic & Photography workshop
New York Portfolio Intensive
Vision & Portfolio
Tintypes
Teen workshops
and more
Past Workshop Leaders
Sam Abell
Craig J. Barber
Dawoud Bey
Ruth Bernhard
Dan Burkholder
Debbie Flemming Caffery
Keith Carter
Elinor Carucci
Linda Connor
Judy Dater
Bruce Davidson
Dan Estabrook
Robert Farber
Donna Ferrato
Larry Fink
Sally Gall
Ralph Gibson
David Hilliard
George Holz
Christopher James
Ed Kashi
Michael Kenna
Robert Glenn Ketchum
Mark Klett
Bobbi Lane
Sally Mann
Mary Ellen Mark
Steve McCurry
Duane Michals
Richard Misrach
Andrea Modica
Arnold Newman
Elizabeth Opalenik
Sylvia Plachy Platon
Lilo Raymond
Eugene Richards
Ernestine Ruben
Maggie Steber
Jock Sturges
Joyce Tenneson
Deborah Turbeville
Jerry Uelsman
Alex Webb
Rebecca Norris Webb
William Wegman
Cole Weston
…and many more!