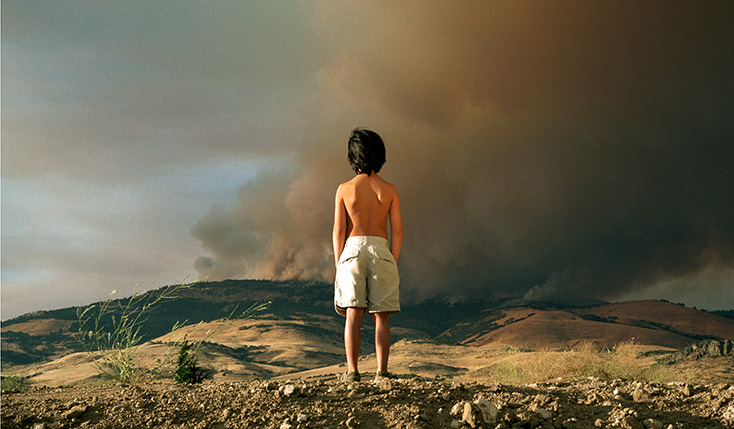 When we step into the landscape do we define nature or does nature define us?  This workshop is open to all levels of photographers who are interested in working with the landscape, either as a primary source or as a backdrop. We will investigate our intentions while photographing nature and look at what geographic location has to do with our creative decisions. Since we will be photographing in the Hudson Valley, we will also look at the historical, cultural and political significance of the area, as it was first painted by the Hudson River painters. In between location shoots will revisit relevant photographers such as William Jackson, Ansel Adams, as well as contemporary landscape photographers.
About Pipo Nguyen-duy
Pipo Nguyen-duy was born in Hue, Vietnam. Growing up close to the demilitarized zone of the 18th Parallel, he describes hearing gunfire every day of his early life. He immigrated to the US as a political refugee. He earned a Bachelor of Arts degree in economics at Carleton College. While living in the East Village and meeting people such as musician Don Cherry and artist Keith Haring, Pipo's interests turned to art. He earned a Master of Arts in Photography, followed by a Master of Fine Arts in Photography degree from the University of New Mexico at Albuquerque, NM. Pipo received several grants and fellowships, including a Guggenheim Fellowship in Photography, and a grant from the National Endowment for The Arts. Pipo is currently teaching photography at Oberlin College in Oberlin, Ohio. To learn more about Pipo please visit www.piponguyen-duy.com.
Dates
August 6-7 | 9 am – 5 pm
Tuition: $380 / CPW members: $350 (includes $40 non-refundable registration fee)
Lecture Friday August 5 at 7:30 pm
Join CPW. Get discounts.
Register as a "CPW Member" then add a membership during checkout. Easy!