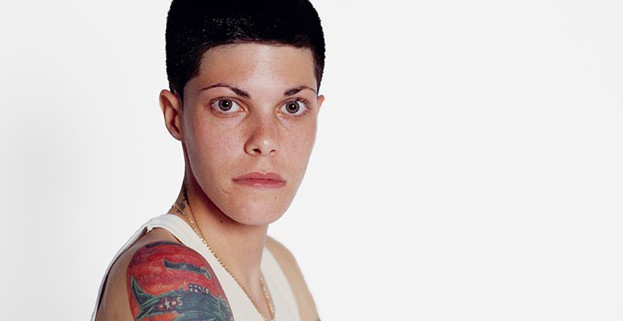 "I saw that the camera could be a weapon against poverty, against racism, against all sorts of social wrongs. I knew at that point I had to have a camera." – Gordon Parks
The camera is a tool to express your innermost thoughts, without uttering one word. CPW's Camera as Your Weapon workshop offers young people a range of opportunities to develop their knowledge of photography and critical thinking, including black-and-white darkroom experimentation and digital image making. Students will learn about various camera formats and will be exposed to important photographers – both historical and contemporary. The course will culminate in a final presentation for family, friends, and the community at large. The age range for Young Artist courses is 13-19.
About Lola Flash
Lola Flash uses photography to challenge stereotypes and offer new ways of seeing that transcend and interrogate gender, sexual, and racial norms. She received her BA from Maryland Institute College of Art and her Masters from London College of Printing in the United Kingdom. Flash works primarily in portraiture with a 4×5 film camera. In 2008, she was a resident at Light Work and in 2015, participated in a residency at Alice Yard in Trinidad and Tobago. Flash was awarded an Art Matters grant, which allowed her to further two photographic series, [sur]passing and surmise, in Brazil and London. Flash's work is included in important public collections, including the Victoria and Albert Museum in London.  Her work is featured in the publication Posing Beauty, edited by Deb Willis, and is on exhibit across the United States. Her work is also featured in the current award winning film Through A Lens Darkly. Flash's work welcomes audiences who are willing to not only look but see. To learn more about Lola please visit www.lolaflash.com.
Dates
August 29 – September 1 | 10 am – 4 pm
Tuition: $275 / CPW members: $250 (includes $40 non-refundable registration fee, no additional discounts)
Materials fee: $20 (included in registration price below)
Young Artist Scholarships available (age 13-19)

Please submit one paragraph about why you like photography, accompanied by one image by either you or your favorite artists and email before June 26, 2016 to  scholarships@cpw.org.
Scholarships recipients notified June 28, 2016.
Join CPW. Get discounts.
Register as a "CPW Member" then add a membership during checkout. Easy!