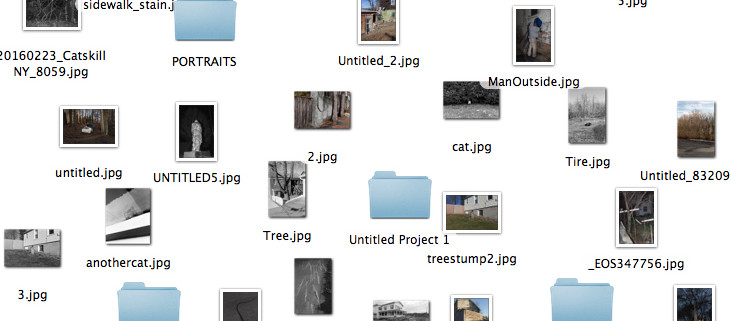 Is your digital life a mess? This one-day workshop will get you started on the road to proper file management, making it easy to locate your photos in the future and utilizing best practices to keep your files protected. Correct scanning workflow with both a flatbed and virtual drum scanner will also be covered. You will walk away from this class understanding how and why to properly manage, maintain, and archive your files in a safe, efficient, and effective manner.
About Juan Madrid
Juan Madrid is the Digital Lab Manager at the Center for Photography at Woodstock. He obtained his BFA in Professional Photographic Illustration from the Rochester Institute of Technology. Juan has worked as both a teaching and printing assistant, while also having photographed for editorial commissions. His own photographic work often deals with place, and his first monograph, Waiting On The Dream, was published by VUU in 2014. Juan recently curated Common Sense(s) with Carlos Loret de Mola at The Center for Photography at Woodstock, examining what constitutes a "zine" in contemporary photographic practice, featuring over 50 artists. To learn more about Juan visit juanmadridphoto.com.
Date
July 30 | 9 am – 5 pm
Tuition $220 / members $190 (includes $20 non-refundable registration fee)


Join CPW. Get discounts.
Register as a "CPW Member" then add a membership during checkout. Easy!