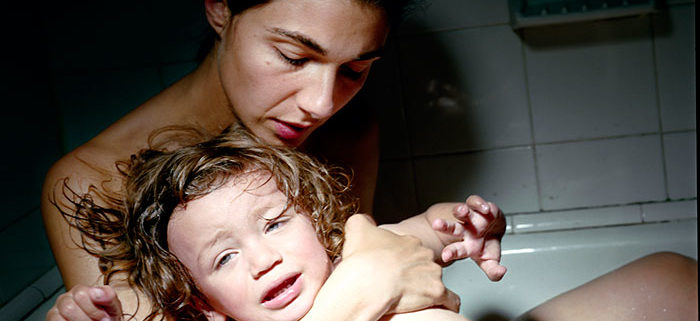 How do we photograph our private lives? How do we picture the personal? This two-day intensive workshop is designed for those interested in using photography in a diaristic fashion to explore your personal vision of your life, what you are most close to, and what you want to get close to with your camera. Whether you are currently making portraits, creative dramas, documentary, editorial, or even fashion – this is a class about making art from inside your life and creating work that is intimate and personal.
Combining in-depth discussions, portfolio review, assignments, and presentations, this class will examine the practical, stylistic, technical, emotional, and moral issues surrounding personal narrative, as well as the delicate boundaries inherent in creating honest and intimate photographs of family, friends, and self that express honesty, intimacy and openness. Discussions and critiques will focus on the development of each participant as a photographer, identifying both strengths and weaknesses. Additionally you will explore the relationship between the public and private areas of your life, as well become more knowledgeable about some of the most important work made in this vein today. Elinor will also cover how to bridge personal creative work and professional assignments. You will leave this weekend with new direction, confidence, and above all this course will encourage you to follow your instincts and obsessions as a way to strengthen your vision and voice.
This workshop is perfect for artists and photography enthusiasts with a passion to develop a meaningful visual narrative.
Please bring the following to the workshop: a pre-class assignment (instructions will be sent prior to class), a portfolio of 20 prints, and work from magazines, films or books by other artists that hold meaning for you.
About Elinor Carucci
Elinor Carucci's intimate color photographs of her family and self are celebrated worldwide for their emotional honesty and personal and universal draw. Elinor's work has been exhibited internationally at venues including the Gagosian Gallery in London, the Brooklyn Museum of Art, the Israel Museum, and more. Her monographs include Closer (Chronicle, 2002) and Diary of a Dancer (SteidlMack, 2005). She is the recipient a 2002 Guggenheim Fellowship and the 2001 ICP Infinity Award. Elinor currently teaches at the graduate program of photography at School of Visual Arts and is represented by Edwynn Houk Gallery. www.elinorcarucci.com 
Message from the artist: "This August at the Center for Photography at Woodstock, I am giving a weekend workshop. I will be there to dive in on a journey with you, into our work and who we are as artists; your work, my work and other photographer's work, into how, and when (and when not) and how much, into lights and cameras, love and emotions, personal and universal, commercial and fine art, and more…as much as and as deep it will take us!"
Dates
August 19-20, 2017 | 9 am – 5 pm
Tuition: $380 / CPW members: $350
Materials fee: none
Registration fee: $40 (non-refundable)
A lite breakfast and lunch are included in your tuition.
Join CPW. Get discounts.
Register as a "CPW Member" then add a membership during checkout. Easy!