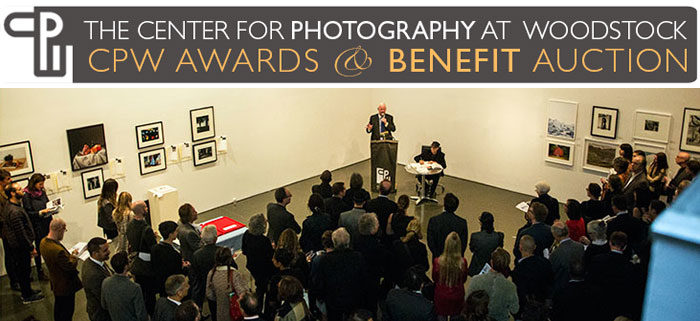 Join us at the 2016 CPW Awards & Benefit Auction on October 13 as we celebrate Vision Award honoree Nathan Lyons and Affinity Award honoree Bill Mindlin for this special evening in New York City.
CPW's annual benefit brings together a wide gamut of the arts community, including collectors – both seasoned and aspiring, patrons, artists, and all around fans of CPW! Join us at the benefit to mix and mingle, to honor two special individuals and their contributions in the field of photography, and bid on excellent art, all in the knowledge that you are supporting artists.
CPW Awards & Benefit Auction, Thursday, October 13, 7-9pm
at Affirmation Arts, 523 West 37th Street, New York, NY 10018
Pre-sale of tickets has now ended. Please join us at Affirmation Arts, where tickets will be on sale for $150 (basic), $250 (friend), or $500 (benefactor). See you at the benefit!
View details about the 2016 CPW Awards & Benefit Auction
Preview all sixty photographs and place your early bids via Paddle8 (bids accepted until noon on Oct 12)
Schedule of events:
5:30pm – VIP event with private reception + art viewing (by invitation only)
6:45pm – general auction check-in
7:00pm – general admission, silent auction begins
7:45pm – award presentation
8:15pm – live auction bidding with auctioneer Rick Wester
VIP ticket holders, also called "Benefit Chairs," are invited to a special VIP reception. They are acknowledged in the commemorative catalogue and more. Please see benefit auction page for ticket details.