PHOTOGRAPHY NOW 2017
November 4, 2017 – January 14, 2018

Gallery Opening: Saturday, November 4, 5-7pm
Juried by William Ewing
Featured Artists: Lars Anderson, Ben Arnon, Sarah Anthony, Sandra Bacchi, John Barnard, Emily Berl, Adam Bernard, Christopher Paul Brown, Tianqiutao Chen, Jennifer Garza-Cuen, Orestes Gonzalez, Tamar Granovsky, Alejandro Loureiro Lorenzo, Jeanette May, Zora Murff, Laurie Peek, Ceaphas Stubbs and Ayumi Tanaka.
Each year, CPW invites a curator of national or international stature to apply their own curatorial vision in creating a survey exhibition of contemporary photography. This year's installment of CPW's Photography Now exhibition presents eighteen artists of a wide range of styles. Each artist explores different facets of the human condition, but collectively they seem to suggest a new direction in photography.
Updates: CPW Executive Director Hannah Frieser has chosen the work of Boston-based artist Sarah Anthony for the 2017 Purchase Award. The exhibition checklist with full artist statements is now available on issuu.com. Holiday hours: Please note that the gallery and offices will be closed December 25, 2017 through January 2, 2018. See you next year!!
JUROR STATEMENT – William Ewing
It was a great pleasure to curate this project, resulting in a presentation of 18 photographers and 47 artworks of great variety, both in subject matter and approach. I admit I like to serve on juries, as a general principle, as it gives me an insight on what's being produced now; curators tend to be focused on the past, even if it's the recent past, and most museum curators are dealing with photographers whose careers span 20 to 50 years. Even the photographers we term 'emerging' often turn out to have had a decade of work under their belts. So in competitions like this one, attracting more than 400 candidates, allows for an almost 'up to the minute' overview of where photography is today, and where it's headed in the near future.
Some of this jury work is arduous, even depressing, but just as often it is pleasurable and stimulating, and happily for me, this was the case this time.
Continue Reading...

Juries are seldom given to one person, for obvious reasons: It is felt that a clash of viewpoints and assessments leads to more balanced judgments. In my experience, however, it leads just as often to compromises which are satisfying to no one, and I have been on juries where a curatorial fight-out ends up with a 'winner' that no one actually wanted—it's rather that if 'you won't vote for my choice, I won't vote for yours'. But having a single juror doesn't mean he or she doesn't swing back and forth before deciding. Several jurors or one, personal prejudices, even moods, do play a role. I have no doubt another single juror might have come up with a very different selection, though I'd be surprised if there wasn't considerable overlap. The old cliché of the cream rising to the surface applies.

I admit to bias, though I do attempt to look at each photographer's work on its own terms. In the case of this particular jury, that meant looking first at each picture, forming a sense of what I think the work is about, then reading the statement. Not everyone is a good writer, so I'll make allowances for mediocre texts, but I am critical at this stage, asking myself, 'do the images live up to the explanation or description?' In some cases, I may feel there is a disconnect at some level–but that it doesn't matter if the images are strong enough.

I think most curators would agree with me when I say that what we looking for in these situations is coherence or consistency across a body of work. One or two strong pictures and a dozen poor ones won't pass the grade. Nor will a hodge-podge of images, jumping around from one subject to another. Secondly, the overarching idea, or 'the concept' mustn't overshadow the work itself; a particular concept might sound intriguing when put in words, but might easily result in dull pictures.

When I undertook this jury, I had no idea what I would find. Would a few photographers stand head and shoulders above the rest? As it turned out, I was struck by many of the submissions, and I therefore decided to try and reflect this overall richness and dynamism in the final selection. Looking at it now—and I mean as a whole—I think that the contrasts in the variety of styles and approaches makes everyone's work more interesting; one might say that the whole is greater than the sum of the parts!  Photographers are trained to think of their work as wholly individual, and stands entirely alone, but in fact we're always part of a greater culture with its coherences and its contradictions. It's heartening to realize we are all part of a community, however fractious we appear at first glance.

So what are the threads of this tapestry? Fact and fiction, each with its practitioners. Figurative work, realism, documentary work—all very much alive. Not surprisingly, given the way our lives unfold today, there is nothing in the way of traditional landscape: what might pass for 'landscape' is about the people in it, and how they react to it. Abstraction is another strong thread.

But these are signposts. Best to make one's own way among the pictures, letting them talk to us or asking our own questions of them, and sometimes letting then stop us in our tracks.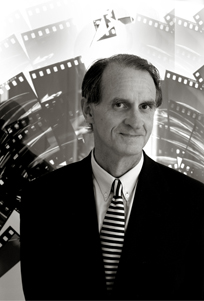 ABOUT THE JUROR
From 1977 to 1984 William Ewing was Director of Exhibitions at the International Center of Photography, New York, and from 1996 to 2010 Director of the Musée de l'Elysée, Lausanne, while also teaching at the University of Geneva. He has served on many juries over the years, and shown at a number of international photography festivals, as well as co-curating the New York Photo Festival in 2009.  Since 2010 he has worked as a curator for the Foundation for the Exhibition of Photography, Minneapolis and Lausanne, and since 2015, for the Foundation Carène, Switzerland. He is also currently Director of Curatorial Projects for Thames & Hudson, London.
Continue Reading...

Since the late 1970s Ewing's exhibitions have been shown at many major museums in America and Europe, including: the Museum of Modern Art and ICP, New York; the Jeu de Paume and the Centre Pompidou, Paris; the Hayward, Barbican and Serpentine Galleries, London; the Kunsthaus Zürich; the Folkwang Museum, Essen; the Walker Art Center, Minneapolis; the Setagaya Art Museum, Tokyo; the National Gallery of Victoria, Melbourne; and the Art Gallery of Ontario.

Ewing's books include monographs on George Hoyningen-Huene, Erwin Blumenfeld, Dan Weiner, Ray Metzker, Leonard Freed and Arnold Newman, while his thematic books include Out of Focus, for the Saatchi Gallery, Lasting Impressions for Steidl, Flora Photographica, The Body, The Face: The New Photographic Portraiture; The Century of the Body, Landmark: The Fields of Landscape Photography, all for Thames & Hudson. His most recent book is Edward Burtynsky: Essential Elements, while William Wegman: Being Human will be published in 2017.

In 2010 Ewing was awarded the status of Officer in the French Order of Arts and Letters, and in 2016 won the Outstanding Service to Photography Award from the Royal Photographic Society. He lives and works in Lausanne and London.

---
EXHIBITION SCHEDULE AND LOCATIONS
Photography Now 2017 will be on view from Saturday, November 4, 2017, through Sunday, January 14, 2018. CPW galleries are free & open to the public Wednesday – Sunday, 12pm – 5pm and by appointment. Please note that special hours apply during the holidays: The gallery and offices will be closed December 25, 2017 through January 2, 2018. See you next year!!CPW is located at 59 Tinker Street, Woodstock, NY 12498.
Banner image: Sandra Bacchi, Untitled, 2016, archival pigment print, 7×20"
Interested in Photography Now 2018? Apply through January 29.
---
ABOUT THE ARTISTS