Tuesday, October 31, 2017 4-7pm

WHAT
Have your ghosts and goblins, heroes and villains beautifully photographed by Dion Ogust!
WHEN
Join us on Tuesday, October 31, 4-7pm during the Woodstock Halloween Parade. No reservations required!
WHERE
SAY BOO! takes place on the porch of CPW, located at 59 Tinker Street, Woodstock NY.
COST
For a $20 tax deductible donation, your spooky likeness will be emailed to you as a high-resolution digital file,
or for a $35 tax deductible donation you'll receive a digital file by email, and an 8×10 inkjet print by snailmail!
Proceeds raised at Say Boo! support CPW's programs including exhibitions, lectures, educational programs, and more!
---
EXHIBITION: Dion Ogust – Say Boo! Woodstock
October  7 – November 12, 2017
Reception: Saturday, October 7, 5-7pm at Oriole 9
A selection of images from past Halloweens will be on view at Oriole 9, 17 Tinker Street, Woodstock, NY. All images were taken by local photographer Dion Ogust. Join us for the opening reception on Saturday, October 7, 5-7pm. The exhibition is on view through November 12. Can you Say Boo! ?
https://www.cpw.org/media/logo_CPW_2016.png
0
0
Hannah
https://www.cpw.org/media/logo_CPW_2016.png
Hannah
2017-09-29 18:16:22
2017-09-29 18:23:55
SAY BOO! A 2017 Halloween Portrait Booth & Fundraiser!

CPW turns 40! Come celebrate with us: July 1-15
July 1: Open House, Print Sale, Book Sale, Tintype Photo Booth
July 15: Birthday Bash. Come celebrate with us. Music, Dance and Cake!!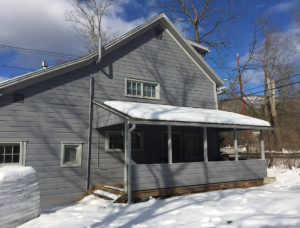 COME SEE OUR NEW HOUSE
The Artist House provides invaluable living and work space for CPW's artists-in-residence and visiting artists. Built in 1824, the building is known locally as the Henry Mattson house, after the painter who resided there for almost 50 years. The entire attic area opens up into a large, luminous studio space, making the building an artist's dream come true.
The purchase of CPW's Artist House has been made possible through the extraordinary generosity from the Phillip and Edith Leonian Foundation, the Thompson Family Foundation, Howard and Ellen Greenberg, Dennis Gatto and his children Greg & Katha, and the generous support from over 100 individual donors. Our sincerest thanks!
Continue Reading...

What: Open House for new artist building
When: Saturday, July 1, 1-3pm
Where: 2261 Glasco Turnpike in Woodstock (intersection with Rock City Road)

Please note that parking at the house is reserved as short-term parking for people with disabilities. Please plan to park on Meads Mountain Road or in the municipal parking lot.

WOODSTOCK SUMMER LOVE EXHIBITION FUNDRAISER  

Framed art sale at an unbelievable price of $40 to celebrate CPW's 40th Anniversary. Come early, because once the work is sold, it is sold. Over 150 photographs by over 60 artists are for sale. The 5×5″ images are matted, framed and ready to hang or give as gifts. This sale will continue until the work is gone or until the Bare Walls Birthday Bash on Saturday, July 15.

What: Art sale of framed photographs
When: July 1-15
Where: CPW, 59 Tinker Street in Woodstock

THE ONLINE PRE-SALE HAS LAUNCHED. BUY YOUR PRINTS NOW AND WE WILL SHIP.

Artists include: Sarah Anthony, Joan Barker, Winona Barton-Ballentine, Meghan Boilard, Laura Corley Burlton, Neil Chowdhury, Willson Cummer, David Cunningham, Rachel Herman, Alma Leiva, Carlos Loret de Mola, Frank Hamrick, Dave Hebb, Ina Jang, Tomiko Jones, Priya Kambli, Nina Kuo, Laurie Lambrecht, Noritaka Minami, Kevin Miyazaki, Ruben Natal-San Miguel, Debbie O'Donnell, Rachel Papo, Jaime Permuth, Miriam Romais, Gabriel García Román, Alyssa Romano, Stan Sagner, Nicolo Sertorio, Carla Shapiro, Jared Thorne, Brian Ulrich, Claire A. Warden, and many more.

TINTYPE PHOTO BOOTH AT CPW

Get your tintype portrait taken by local artist Tom DeLooza. See this unforgettable, 150-year-old photo process in action, view camera and all, and receive the original tintype in return. $75 per tintype plate or $100 for a membership combo (1 year basic membership + 1 tintype). Portraits are scheduled on a first come, first serve basis. Come directly to CPW.

What: Tintype photo booth with Tom DeLooza
When: Saturday, July 1, noon to 5pm
Where: CPW, 59 Tinker Street in Woodstock

MASSIVE BOOK SALE

Terrific buys on books. Browse our sale table. Dawoud Bey, Amy Arbus, Gerald Gaskin, Vincent Cianni, Jeffrey Milstein, and more.  We have some real finds.
BARE WALLS BIRTHDAY BASH (BWBB)
Join our closing party on July 15 at 7pm to celebrate what we have accomplished in four decades in the support of artists, including the most recent accomplishments of purchasing the artist house with the help of over 100 individual donations. Two weeks of Woodstock Summer Love culminate in this incredible evening.

Come dance, have cake & raise a glass for CPW's 40th! Stake your claim on any remaining WSL prints via silent auction & take home some great art. We want bare walls by the end of the night! It's for a great cause, ensuring photo artists always have a home here in Woodstock. The suggested cover charge is $10. RSVP via Facebook.

What: Birthday Bash to celebrate + dance
When: Saturday, July 15, 7-10pm
Where: CPW, 59 Tinker Street in Woodstock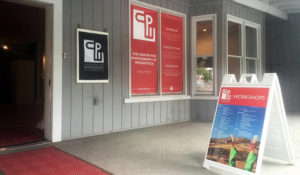 CPW has served artists for forty years and counting. Please join us in these fundraising events, celebrate our accomplishments, and most importantly, celebrate the continued successes of artists whom CPW's programs have supported. We are proud of our track record of providing excellent exhibitions, a one-of-a-kind residency program for artists of color, workspaces, member programming and more.

Please consider a WOODSTOCK LOVE DONATION in support of CPW's programs, and join us on July 1 to share in the festivities.

Our warmest thanks to the foundations, corporations and private supporters who have made these first forty years possible. You have enabled us to present hundreds of exhibitions, collaborate on dozens of large-scale projects, invite 118 Artists-in-Residence, acknowledge almost 90 regional artists through the Photographer's Fellowship Fund, publish almost 100 issues of our magazine PQ, provide a productive workspace for thousands of artists, and be a center point for art in the Hudson Valley. Now let's celebrate and let the next forty years commence! Please join us in Woodstock.
https://www.cpw.org/media/wsl_banner.jpg
333
1000
Hannah
https://www.cpw.org/media/logo_CPW_2016.png
Hannah
2017-06-18 22:15:55
2017-09-29 19:08:55
Woodstock Summer Love 2017

"Ask the Curators" Q&A / Mixer / Pizza Party
Friday, May 19 at 7pm 
Join us for a Q&A and Mixer with Curators. In a kick-off for the Woodstock Portfolio Review Weekend, we will be meeting for a casual evening to discuss some of the dos and don'ts when interacting with curators. Want to know what the characteristics of a strong portfolio are, or the preferable format of correspondence to curators? Come to the Q&A. And did we mention PIZZA?
We have a killer line-up of curators at the Q&A: Elizabeth Avedon, Hannah Frieser, Charles Guice and Roger Ricco. More will be in the audience. So ask away!
Tickets to the event are $5 per person. The event is FREE to anybody who is participating in the portfolio reviews.
https://www.cpw.org/media/reviews_2016_banner700.jpg
229
700
Hannah
https://www.cpw.org/media/logo_CPW_2016.png
Hannah
2017-05-14 15:10:35
2017-06-08 17:30:26
Ask the Curators Q&A