SYNTHETIC LIGHTNING: COMPLEX SIMULATIONS OF NATURE
curated by Ellen K. Levy
November 1 – December 21, 2003
The artwork in the exhibition Synthetic Lightning: Complex Simulations of Nature resonate with ideas and experiences surrounding the scientific study of complex systems.
While the references are expressed metaphorically by most of the artists, some of the photographers implement simulations of complex systems in more scientifically rigorous ways. Wherever the works fall on the spectrum from metaphoric to scientific approaches, I believe each artist captures an experience of the world as a totality in a way that rings true.
With few exceptions the participants in the exhibition have not used cameras to produce their work. The pieces encompass straightforward photographic documentation, darkroom and digital manipulation, interactive video, and chance procedures. The emotional tenor is also varied: the sensibilities project mock objectivity, technological seduction, and wonder.
These artists share interests in modeling some aspect of nature and locating patterns among disparate groupings. A feature of many of the images in this exhibition is the aesthetic expression of fluidity. Artists who wish to capture the varied shapes assumed by fluids can also use computer programs that discriminate among different situations of fluidity. These pursuits are applied to visualizing the working of nature in a way that highlights its holistic character, and in this respect the artists reflect the expansive spirit intrinsic to studies of complex systems. The photographers are not unique in their interests, and some can be seen in early periods of art history, particularly with respect to patterning. What has changed is the intense, cumulative, often systematic pursuit of these areas within photography.
– Ellen K. Levy, 2003
—
Ellen K. Levy is an artist who has exhibited in the U.S. and abroad.  She explores interrelationships among art, science, and technology in her art and writings.  Levy received an art commission from NASA in 1995 and was Distinguished Visiting Fellow in Arts and Sciences at Skidmore College in 1999, a position funded by the Henry Luce Foundation.
[one_half first]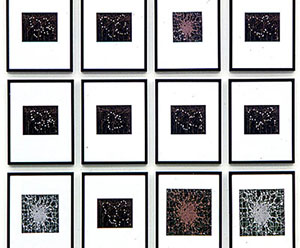 Suzanne Anker
[/one_half] [one_half]
Susan Derges
[/one_half] [one_half first]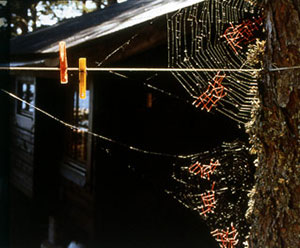 Nina Katchadourian
[/one_half] [one_half]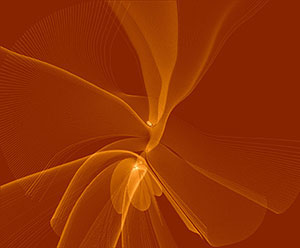 Golan Levin
[/one_half] [one_half first]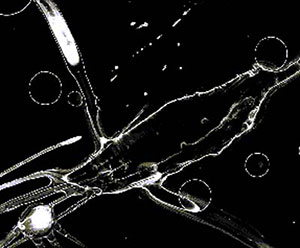 Charles Lindsay
[/one_half] [one_half]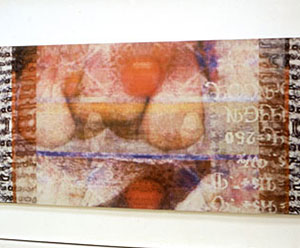 Joseph Nechvatal
[/one_half] [one_half first]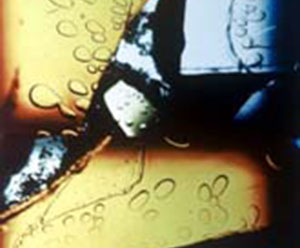 Carol Pfeffer
[/one_half] [one_half]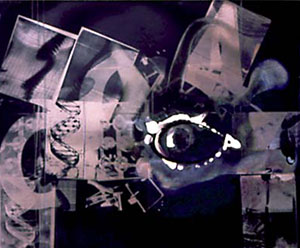 Susan Rankaitis
[/one_half] [hr]
https://www.cpw.org/media/SyntheticLighteningBanner2.jpg
215
700
intern
https://www.cpw.org/media/logo_CPW_2016.png
intern
2003-11-01 17:13:07
2013-07-01 13:57:07
Synthetic Lightning: Complex Simulations of Nature