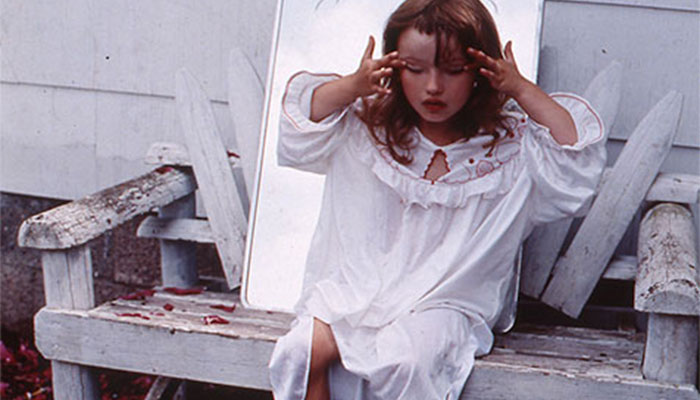 Marla Sweeney
Artist Statement
My series American Portraits examines the American small town. I took these photographs in different communities, both small and large, rural and suburban. Stylistically, i combine portraiture with landscape photography to depict a way of life. I have brought my camera to neighborhoods, vacations, colonies, recreational areas, and town centers. Each of these environments is unique, and yet they share common elements. The houses, front porches, yards, and gardens all reflect the expectations and personalities of the people within.
A portrait for me is the outcome of quite observation and awareness of expressions, gestures, details, and subtleties. I try to convey the subjects' weight and authenticity. The people in these images are not staged; the photographs are points where my way of seeing and the way people present themselves to me overlap. It is a combination of confrontation and intimacy. A portrait is as much about the photographer as it is about the subject. I believe that you see yourself most clearly, when you see yourself as a stranger. Taken as a whole, this series tells a story and presents a personal vision of contemporary America.
Artist Bio
Marla Sweeney has shown at the Yossi Milo Gallery in New York City. Her most recent work will be on exhibition in early 2003. She has been featured in exhibitions at Fotofest in Houston, Texas; SOHO Photo in NYC, and at the Center for Photography at Woodstock. Her work has been published in The Photo Review, The New Yorker, Camera Austria, and Zoom. She currently lives and works in High Falls, NY.
Website
marlasweeney.com