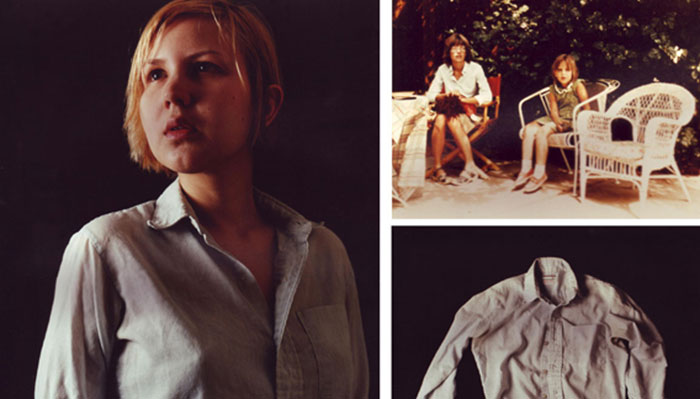 Statement
Saudade / Saudade is a project about the relationship between people from my generation, those born in 1972, and objects of personal use that are held in sentimental regard. These objects, thought to be ephemeral and subject to the vicissitudes of time, have somehow lasted until today.
Each piece is represented by three photographs: the portrait of the subject in the present wearing the object, a reproduction of the old photograph of the original owner with the same object, and a photograph of the object on its own against a black background.
These triptychs evoke different levels of time and forms of photographic representation, and the relationship between a person and a parent as embodied in objects.
Bio
Margarida Correia earned her MFA in Photography and Related Media at the School of Visual Arts in NYC, and a BA in Visual Arts from the School of Technologies, Management, Arts, and Design at Caldas da Rainha in Portugal. She has exhibited her work in NYC at A.I.R. Gallery, Brent Sikkema, and Debs & Co. Additional venues include the Griffen Museum of Photography in Winchester, MA; the National History Museum in Lisbon Portugal; the André Viana Gallery in Madrid, Spain; and the 1999 Biennial of Young Artists from Europe and the Mediterranean in Rome, Italy. Correia received the Aaron Siskind Award in 2005.
Website
margaridacorreia.com