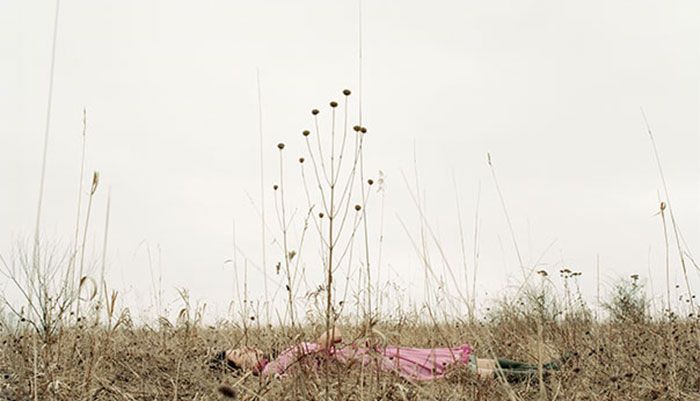 Statement
"In this world everything is a source of interest. And yet just one step ahead lies darkness. So we should cast off all gloomy thoughts about our earthy lot and enjoy the pleasures of snow, moon, flowers and autumn leaves and drinking wine; living our lives like a gourd bobbing buoyantly downstream. This is the floating world."—novels of c. 1665, Ukiyo monogatari, "Tales of the Floating World."
My work is derived from influences such as traditional Japanese novels, Ukiyo-e paintings and my childhood memories. It explores my own imaginative world, my Ukiyo or floating world.
Since living in different cultures, I have felt an urge to stronger identify myself with my own culture. Consuming ancient Japanese love stories and examining Ukiyo-e paintings distract me from reality. At the same time, visiting my childhood memories give me some connections where I was in the real world.
I have more been interested in creating a surreal and eccentric mood to express a dream like world than showing the womanhoods. Furthermore, I am interested in the idea of bipolar, such as innocence and aggression, loneliness and playfulness to express the extreme stage of emotion that are on the verge of formation or even explosion. Therefore, there are multiple personalities underneath in girls, which push "self" into the images. It is almost not about the issue of being a girl or living in the different culture, but just as human beings to survive in the reality, which contemplate with the idea such as loss, escape, isolation, and self-distraction in the modern life.
Simple, yet abrupt gestures imply more freedom and childlikeness. Even wanting to express hopelessness, this betrayal implies, a universally shared loss of innocence. Believing utopia, but can't and want to squeeze out the texture of a twisted future. Moreover, these poignancy of the gestures deliver eager feelings to communicate with "someone I love," while the subjects are alienated from the real world. Again, the concept of "floating" keeps me going forward, not just the relationship with my Japanese heritage, but it makes me feel ordinary life becomes more extraordinary focused. In other words, transitioning pleasures and freedom from the cares and concerns of the world. The effect is mesmerizing and makes being insignificant and human feel absolutely wonderful.
Bio
Kanako Sasaki was born and raised in Sendai, Japan and holds a BA in Journalism from Ithaca College in Ithaca, NY, a MFA in Photography, Video, and Related Media from the School of Visual Arts in New York, and has attended the Royal College of Art in London, England.  In addition to the numerous exhibitions Kanako has been included in internationally, she has had solo shows in such locals as the Guardian Garden and Art Cocoon Galleries in Tokyo, Japan; Kiosko Galleria in Santa Cruz, Bolivia; Liget Gallery in Budapest, Hungary; and the gallery at Light Work in Syracuse, NY.   In 2006, Kanako was selected as one of PDN's 30 Emerging Photographers to Watch.  She has been awarded residencies at numerous locations including the Baer residency in Iceland, the MoKs artist residency in Estonia, the Bundeskanzleramt Kunst residency in Vienna, Austria, and in 2007 was an artist-in-residence at the Center for Photography at Woodstock.
Website
kanakosasaki.com