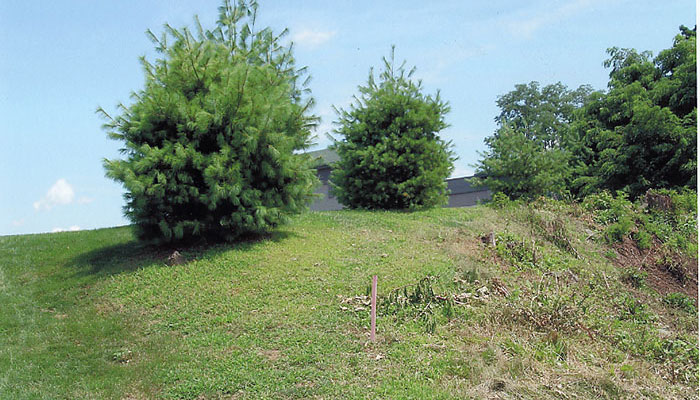 J.D. Kay
Artist Statement
Human, Nature
Photography has always been a way for me to pay more attention to what I experience; to participate more fully in the simple act of being aware of where I am. My goal as a photographer is to make photographs that emphasize that awareness.
My general feeling is that most of us are so overloaded in our modern world that our capacity to experience things fully is being increasingly diminished. I also believe that the quality of our experience, in terms of our environment, directly cultivates the future of that environment. In other words: What we do to the landscape is no less than a direct manifestation of what we as human beings are thinking and feeling. Or, perhaps, not thinking and feeling. What we do to the land is based on our assumed priorities. The rest is just there : trees, clouds, earth, rocks, water, and sky.
Continue Reading...
My hope is that my photographs will provoke those who see them to open their eyes to their own extended environments.  Seeing what we think we know in a new light  sometimes allows for a new understanding.
"If, then, we would restore mankind by truly Indian,
botanic, magnetic, or natural means, let us first be as
simple and well as Nature ourselves, dispel the clouds
which hang over our brows, and take up a little life into
our pores…..(and) endeavor to become one of the
worthies of the world."
                                    -Henry David Thoreau
Artist Bio
Originally from Rochester, NY, J.D. Kay received a BA in Philosophy from the University of Vermont and an AA in Photography from the Maine Photographic Workshops and the University of Maine. Upon graduation, he worked as a teaching assistant with May Ellen Mark, Arnold Newman, Eugene Richards and several National Geographic photographers, among others.
Continue Reading...
In 1993 he moved out west, first to Oregon and then to San Francisco, where he began working as a freelance photographer. His photos during that time were published in all the leading San Francisco newspapers, as well as Photo Metro Magazine, MODA San Francisco Magazine and Yoga Journal. He also photographed extensively for several Bay Area theater companies. In addition, his photographic work has taken him around the globe, to Europe, the former Soviet Union, China, India, and most of Southeast Asia.
In 1999, in order to devote more time to fine-art work, he took a job in the Exhibition Design department at the Berkeley Art Museum. The photography project he completed during that time, "Veritable America", explores the landscape of California, Oregon, and parts of Washington. In 2002 he decided to pack up and move back east, to the Hudson River Valley. Since that time he has been photographing, doing some museum work, and relishing the changing seasons. He lives with his wife, the artist Lisa Perez, in Saugerties, NY.

—
Juror's Statement
Pictures don't get much simpler than those in J.D. Kay's Human, Nature series.  Simplicity makes these photographs as challenging to discuss as they must have been to create.  Plainspoken technique and familiar subject matter – "artlessly" color photographs of plant life in the built environment, or of abutments between greenery and the paved world – present forbiddingly well-trod territory for a new sensibility to explore.  And yet, whether one's inner eye calls up the work of Lewis Baltz, of Virginia Beahan and Laura McPhee, or of Gabriel Orozco (to name a few far-scattered fellow pilgrims), Kay's photographs overcome their burden of precedent by addressing their subjects distinctly, modestly, and precisely as they come.  Skirting conceptualism without succumbing to schema and drawing upon a documentary ethic while resisting the temptation to serve up anthems, these pictures invite repeated viewing and, more important, invite a re-viewing of the sights of daily life.
Juror's Bio
Joel Smith is the Fisher Curator at the Frances Lehman Loeb Art Center at Vassar College, a position he has held since 1999. Exhibitions he has curated at Vassar include Making Light: Wit and Humor in Photography, Histories of Photography, and Summer Reading: The Recreation of Language in Twentieth-Century Art. A former fellow in the Department of Photographs at the Metropolitan Museum of Art (1995-1997), Smith is the author of Edward Steichen: The Early Years (Metropolitan Museum of Art / Princeton University Press, 1999).