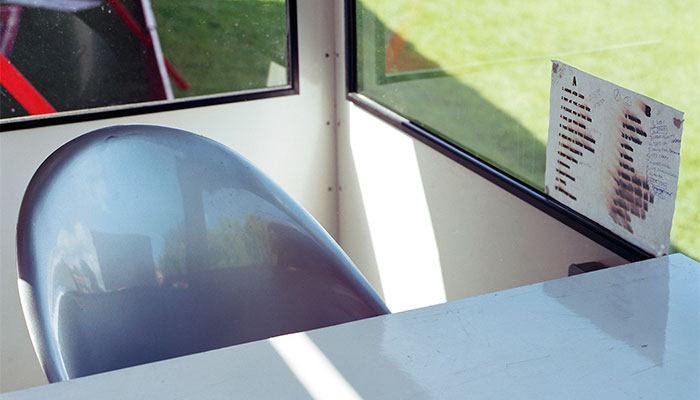 Statement
For several weeks, I visited this typical funfair located in an English market town.  During these hazy afternoons, the place was suspended in a hushed in-between time.  I made photographs that are full of color but subdued in mood.
I was not looking for anything specific to photograph.  Mostly, I was just looking.  Discovering new photographs in a space I have already trodden through is satisfying because it confirms my hunch that there is always something to photograph.  In a sense, it is the most optimistic way of looking.
Bio
Born in Seoul, Korea, Hee Jin Kang received a B.A. degree from Yale University in 1996, and a M.A. degree in photography from the Royal College of Art in London in 2002. Her work has been exhibited at Corridor Gallery in Brooklyn, NY; Texas Woman's University Fine Arts Gallery in Denton, TX; Sotheby's in New York, NY; and internationally at the Shine Gallery and Hayward Gallery in London, the Musee de l'Elysee in Switzerland, and Culturgest, Portugal. Kang is the recipient of Photolucida's Critical Mass award in 2007, a 2006 New York Foundation for the Arts fellowship in photography, a fine-art photography award from the National Magazine Company in London, and an artist's bursary from the Matthew Wrightson Charitable Trust. Her work has appeared in Vogue Hommes International, Blindspot, i-D, Tank, Art Review, New York Magazine, and Harper's Bazaar Korea. Kang lives and works in Brooklyn, NY.
Website
www.heejinkang.com