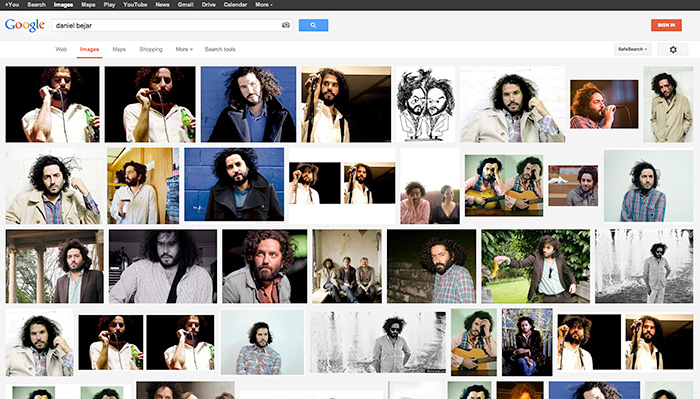 DANIEL BEJAR
Statement
I am interested in the politics of history and memory and the roles they play in geography, individual and national identity, and the collective memory. Through forms of public engagement, performance, and intervention, my work introduces new layers of information into familiar public spaces and social systems, revealing narratives of power while challenging viewers to question the familiar and envision alternative models and realities.
NFZ (East Rutherford, NJ 2/2/14)
NFZ exists as a series of nine large-scale photographs, and a 3.5 hr. HD video, which document the no-fly zone on 2/2/14 over the Super Bowl in East Rutherford, NJ. The project captures the pageantry of the Super Bowl's black hawk helicopters and fireworks, which echo a war zone from a foreign nation over an American skyline. NFZ reveals the invisible nature of power, rendering it a visible material, which is used to illuminate the militarization of American landscapes.
Agloe, NY
The series Agloe, NY explores how a fictitious entry (copyright trap) on a map became a reality through the construction of a building named the Agloe General Store. Existing for over 80 years on physical and digital maps, the project questions the unique history of this copyright trap and aims to restore Agloe, NY by making it real through an interdisciplinary art project utilizing photographic documentation, a search engine intervention, a copyright trap, video, and drawings.

Bio
Daniel Bejar is an interdisciplinary artist living and working in Brooklyn, New York. Daniel has participated in a number of residency programs, including most recently the Lower Manhattan Cultural Council's Artist-in-Residence Workspace Program and in 2011 was selected to Smack Mellon's Hot Picks program. His work has been shown in group exhibitions at El Museo Del Barrio and the Bronx Museum of the Arts in New York, SITE Santa Fe in New Mexico, Artnews Projects in Berlin, Germany, amongst others. Daniel holds an MFA in sculpture from the State University of New York, New Paltz and a BFA from the Ringling College of Art & Design, Sarasota, FL. Daniel participated in a residency at CPW in 2014.

Website
danielbejar.com
Video Profile

—