WE ARE NAMED
curated by Susan Evans
November 3 – December 16, 2001
While some look upon the current wave of multi-culturalism and globalization as empowering, others see it as a perpetuation of a long-standing tradition of objectifying cultural differences for the sole purpose of entertaining the dominant white culture.
The ramifications of such generalizations affect our sense of truth and reality even though this "knowledge" is not gained through direct experience. The idea of culture (signifier) becomes more than the sum of any one culture (signified). Perceived cultural differences are extracted and re-contextualized through the eyes of the prevailing white culture. In this way individuals from other cultures, their media representations, and consumer products perpetually disrupt the hegemony of a singular cultural identity.
The topic of cultural identity has always been a politically charged issue. Emigrating from a country that seemed to no longer want them, European settlers arrived on American soil determined to propagate their own culture – though displacing the peoples indigenous to this "new world". This paradigm repeats itself throughout world history, reinforcing a standard of one specific race dominant over another. Ironically, marginalized cultures become invisible to us as a result of the historical castration and homogenization process of multi-cultural assimilation. Physical and cultural displacement or dislocation characterizes the daily lives of many peoples of the world.  Ideological clichés and stereotypes surrounding one's sense of self or concept of culture resulting from this process create our understanding of others and both enter into and inform our actions.
Continue Reading...
We Are Named
started out as a dialogue and evolved into individual explorations into the political pressures of conformity, the social debasement society has taught non-white people to accept as a condition of their visual "otherness" as well as the hyper real experience of self and culture. Each artist – Janet Olivia Henry, Dinh Q. Lê, Saiman Li, Tomoko Negishi, and Michael Rauner – were selected because they create images that challenge viewers and foster critical thinking about both the spiritual and ideological problems of identity and culture in contemporary society.
Inspired by the storytelling traditions of the Caribbean island of Antigua where she grew up, and by the power and social control engendered to women of many societies through gossip (like the Masai), Janet Olivia Henry fuses imagery and narrative into an ironic social commentary. Starting with an aggregation of photographs, enlarged color copies, toys, dolls, tchotchkes, stories, and everyday things, Henry sews them into clear vinyl juju bags. These bags are then woven, braided, and bonded together into what Henry calls a lariat to create a composite of subjectivity and personal truth – casting a spell, critiquing a culture. With these archetypal characters created through an assemblage of their possessions, Henry reminds us of the intricacies of content beyond the face value of language and categorization. "Black Goddesses are rarely black, they are mocha, caramel, bronze, café au lait, beige or just plain yella."  With sharp wit and flair for telling visual detail in a rich narrative, Henry's lariats tell an American story that is not being told anywhere else.
While the images in Dinh Q. Lê's intricately woven photographic panels summon normal themes of family, culture, religion, and prejudice, they do so in a dialogical fashion. Lê's images are successful because they engage the viewer in a process of critical thinking setting in motion a dialogue around the problems of intolerance, fear of otherness, institutionalized stereotypes, and the anxieties surrounding individuality. Each woven piece alludes to a collective ancestry and the memorialization of those passed away. We sense the physical affinities of these spiritual forbearers but their particular fate and the mysteries that brought them post-humanly together foster anxiety. The portraits are not simply ancestors; collectively they embody a community that has already been forgotten. For Lê, transforming the past is a communal act in which revered symbols and their mystical and spiritual qualities are reborn into photographic representation. The image making becomes the recovery and reclamation of Vietnamese culture and icons, which elucidate the dense history of the Angkor Wat temple and the victims of the Khmer Rouge. In the same way that the original portraits were untitled and only identified by the numbers pinned to the victims, these works remain untitled and bespeak their suffering by using beauty as a communicative tool.
Born in China, Saiman Li moved to America and became a US citizen. Though now in a society touting globalization as a legal citizen, Saiman is judged and challenged daily by the long reach of racism and uneducated fear. Saiman, culturally displaced since his teens and socially vulnerable to the predominant white culture, finds that "home" is neither here nor is it there. In My Different Color Days, Saiman camouflages his physical appearance by adopting a post-human identity in an effort to achieve harmony within a society preoccupied with racial categorizations and class structure. Saiman covers his skin in monochromatic colors: red, blue, yellow, or green pigment and clothes himself in matching garments. This new identity is unencumbered by pre-existing cultural stereotypes, prejudices, or boundaries and has yet to be socially categorized. In this new character, Saiman is free to move freely between social groups and classes, often sparking interest and support from those he comes into contact with. The work is part performance, part photography as ethnographic document, and part installation. Saiman's work examines questions of cultural identity. Is it a costume? What does it mean to be an American citizen – just what does one look like? Within a culture where there is an ongoing critique of physical appearances and cultural differences, Li explores his own feelings of displacement, loss, and longing while examining the essence of the cultural self and the need for a societal "home".
As a little girl growing up in a suburb of Tokyo, Japan, Tomoko Negishi felt powerless against the influence and pressure of Western culture and language. As with much of her other work, Reminder, a photography based installation, revolves around communities of individuals and the resulting tension between an encroaching western attitude and the eastern fascination leading to a desperate cultural abandonment and "other" idolization. Static images of legs wearing different shoes are suspended; they hover above constructed pavement tiles and pebbles. Implying the loss of cultural individuality and spirit these crime scene-like images punctuate a desire of acceptance and assimilation, to move away from assigned Asian stereotypes – from being "yellow". Despite the camouflage of sneakers, thongs, or Mary Janes, Negishi's Japanese shadow follows her. Yet in Reminder her images hover above ground – like ghosts; they are dreams, wishes, fantasies – suspended moments – she does not cast a shadow-she is not invisible and looks like every one else.  "I forget where I am coming from. Sometimes a lightning bolt hits me and it wakes me up. Then I remember I am from Japan." Negishi cannot be anything else, she is an eastern person, she is Japanese.
Michael Rauner is not only examining the scientific method and the ethics of the newly discovered cloning process, he is also exploring individual/community memory and the rituals involved in the memorialization of personal relics. Human life, memory, the votive candle used in religious ceremonies, as well as the D cell batteries that Michael Rauner uses in his installation, all have limited life spans due to the constraints of their components; flesh, cognitive functioning, wax. Rauner distinguishes between two types of the Reliquary DNA images, the "mortals" which exist with the terminal D cell energy source and the "immortals" which are refreshed each day due to the indefinite re-chargability of their solar cells. The DNA samples used in the installation are identified by the Social Security number of the person it represents. They are not ancestors nor do they necessarily contain saintly qualities, as was the Roman Catholic tradition to collect such fragments during the Crusades.  By mere selection, association, and installation, the samples have become a community of non-present individuals. The artist has created a scientific testament to the existence of these individuals, and in doing so has created a humble yet glorious illuminated vigil in celebration/in honor of each miraculous life force.
Modern physics and post-modern theory suggest that perceptions of reality are in a constant state of flux and therefore so are principles of truth, culture, and self.  We are, however, in a world intolerant of ambiguousness and uncertainty; we want to know, to be able to categorize or label an absolute. From the perspective of those marginalized in or by the dominant culture, current stereotypes serve to control those cultures by exaggerating cultural differences. Progressive meanings can only come out of a society with progressive values – until we reach that time we will continue to look without really seeing or fully understanding.
– Susan Evans, 2001
About the Curator
Susan Evans, born in 1966, did her undergraduate work at Goddard College in Vermont and received her MFA in Photography from Cornell University in Ithaca, NY. Evans is currently a photography professor at Daytona Beach Community College. Prior to her current appointment, Evans taught and lectured at Cornell University in Ithaca, NY; Front Range Community College in Fort Collins, CO, and Syracuse University, NY. Evans has worked at the Museum of Contemporary Art in Denver, CO and served as the gallery director/exhibition coordinator at the Visual Studies Workshop in Rochester, NY. In addition to teaching and museum work, Evans is an artist, whose work is represented by Ricco/Maresca Gallery in NYC and Rule Modern & Contemporary Gallery in Denver. She has exhibited in Fresh Work II at the Southeast Museum of Photography, Seven Point Perspective at The Denver Art Museum, and was one of the 10 Discoveries of FotoFest in 2000. Susan was an artist-in-residence at the Center for Photography at Woodstock in September 1999 and showed her images in the 2001 CPW exhibition, Made In Woodstock.

[one_half first]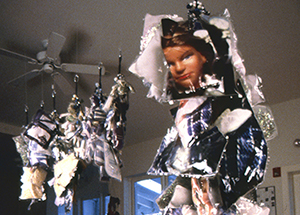 Janet Olivia Henry
[/one_half] [one_half]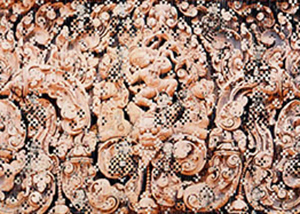 Dinh Q. Lê
[/one_half] [one_half first]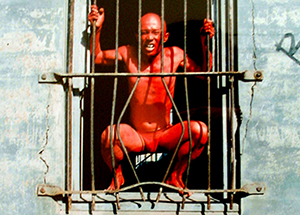 Saiman Li
[/one_half] [one_half]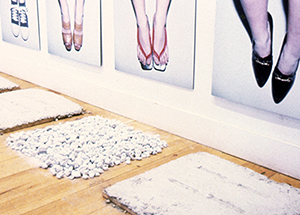 Tomoko Negishi
[/one_half] [one_half first]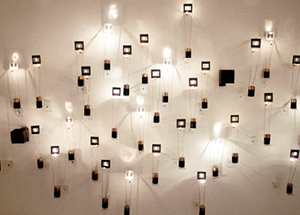 Michael Rauner
[/one_half]
---
https://www.cpw.org/media/WeAreNamed_Banner.jpg
215
700
intern
https://www.cpw.org/media/logo_CPW_2016.png
intern
2001-11-03 16:01:37
2014-03-16 14:17:43
WE ARE NAMED