SHIFTING THE POLITICAL: PORTRAITS OF POWER
curated by Ariel Shanberg
November 1 – December 21, 2004
The five artists assembled in this exhibition examine and reveal power in under-represented locations.
By doing so, they provide a dialogue on representations of power in and through the medium of photography. Power comes in many shapes and sizes. Along with being recognized in attributes such as wealth, authority, knowledge, athletic excellence, and self-determination, power is found in representation. To be depicted is a way of being empowered as is determining who and/or what is to be represented. An image's ability to represent or frame a historical/social memory, and to define a person, place, or time is an enormous power. Though the emergence of photography democratized representation to a degree, it has continued to propagate visual tropes of other visual art practices. As we find ourselves in an era where the controls over how and what is represented have increased simultaneous to the democratization of image publishing and distribution created by the Internet, the discussion of locations of power and the politics of representation are most pertinent.
For years
Paul Shambroom
has traveled across the United States photographing representations of power in non-traditional guises. In his series
Meetings
, Shambroom provides us with glimpses of our political power structure at its most fundamental levels. He attends town council meetings during which he creates a portrait of the presiding officers. Utilizing Photoshop, he subtly heightens elements in his images to evoke religious paintings and portraits of the Renaissance. In doing so he reveals not only the foundation of our democratic power structure, but the historic practices of compositional arrangement used to invoke authority within those depicted, albeit with a honest, humorous look at the mundane trappings of modern existence as seen in the often pedestrian settings he photographs. For the past four years
Gillian Laub
, best known for her portraits of models, athletes, and celebrities, has photographed the silent majority of the Israeli/Palestinian conflict who find themselves caught in between the politicians, extremists, and factional leaders. The modern face of war is a sanitized portrayal of ministers, generals, and the thankful liberated who stream across various media outlets. It is rare to see representation of those who bare the physical and psychological scars of what is often someone elses decision. In her democratic approach of photographing both Israelis and Palestinians in a straightforward style, combined with quotes from each images subject, Laub's project creates a forum in which the voices of citizens are given a platform and heard. Positioning themselves as assets to civic action and dialogue,
Two Girls Working
have asked, "What do you wear that makes you feel powerful?" to over 280 women across the country in their project
Trappings
. During
Trappings
 sessions' events that combine aspects of salon gatherings, group therapy, and empowerment sessions, they create visual and audio portraits of women who share their use of clothing to instill and evoke strength, authority, comfort, and sex appeal. With their approach of openly exploring the relationship of women to power within the construction of personal identity and an emphasis on presenting their subjects' individual voices amongst a collective whole, they reveal how power is constructed and employed within the everyday lives of women. Prior to the emergence of photography, sculpture was one of the dominant visual art forms used to signify power.
Tim Lehmacher'
s series
Pli (Folds)
 explores the vocabulary of sculpture used to visually depict and/or instill notions of power. In his explorations, Lehmacher examines the practices of artists, distilling the image down to three core elements – subject, environment, and viewpoint. His uniform approach creates an opportunity for viewers to contemplate what communicates power within the visual arts of sculpture and photography. In asking such questions as: where is power found?, who determines or defines representation?, in being represented is one empowered?, and what tools are used in the visual depiction of power?, the artists in
Shifting the Political
 bring awareness to the breath of power's definition and its proximity to us all.
-Ariel Shanberg, 2004
Ariel Shanberg has served as the Executive Director of CPW since 2003.
[one_half first]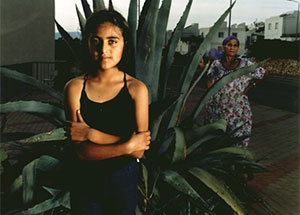 Gillian Laub[/one_half] [one_half]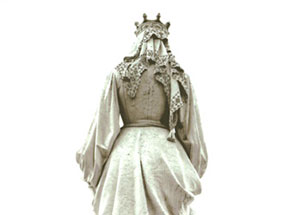 Tim Lehmacher[/one_half] [one_half first]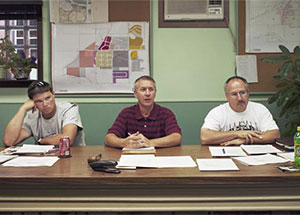 Paul Shambroom[/one_half] [one_half]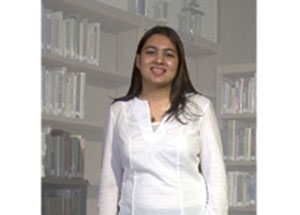 Two Working Girls: Tiffany Ludwig & Renee Piechocki[/one_half]
---
https://www.cpw.org/media/banner_shiftpolitical.jpg
215
700
intern
https://www.cpw.org/media/logo_CPW_2016.png
intern
2004-11-01 16:18:41
2013-07-01 14:17:11
Shifting the Political: Portraits of Power