Picturing Home – Images from the American South
curated by Kate Menconeri
featuring Lynda Frese, Mark Goodman, William Greiner, Earlie Hudnall Jr., Nancy Marshall, Meg Reilley, Margaret Sartor, Melissa Springer, Thomas Tulis, Angela West
June 5 – July 18, 1999
I was born in Boston, raised in the North, a first generation Yankee on my mother's side. As a child I spent each summer with my family in the delirious heat of Port Arthur, Texas, a small town along the Louisiana border.
Visiting my relatives in Louisiana and Texas; time would be spent eating shrimp creole and butter beans, telling stories at sleep-away camp in the deep east Texas woods in Silsbee; fishing for red snapper off the cut at Sabine Pass and watchful of jellyfish and crabs at the Gulf beaches; driving down scary back roads hearing tales of Sarah Jane and Evangeline; connecting in my own unconscious and curious way, to my Southern heritage. As an adult, when my feet hit ground at the airport in Houston, and that familiar thick air enwraps me, I feel most decidedly, that I'm home.
The idea for Picturing Home was inspired by my own sense of "home" in the South; by my love of Southern literature and the special connection that exists between art and writing; and by the abundance of contemporary talent creating powerful imagery about the South. The artists featured in this show present a myriad of views and observations that in some way express their own individual experience or expression of the South through a variety of photographic processes – digital, color, gelatin silver, platinum-palladium, and montage. These artist live (or have lived) in the South, and they were born in Alabama, Louisiana, Boston, Mississippi, Florida, North Carolina. These are visual artists breaking new aesthetic and conceptual ground. The work presented here is specifically of images they have made that deal with the South, which is not to say that their work as visual artists can in some way define "Southern".
The South – and our collective imaginations of this phantasmic land – is one of the most popular areas of our nation – preserved as a distinct and mythical region, stereotyped, and cherished all at once. Volumes of books and anthologies are published just on Southern writers and artists. How do these myths influence the image making of the artists – and how in turn do the images perpetuate or debunk the myths of what the South is? One important note is that origin of place does not necessarily make everyone who photographs in the South a "Southern" photographer. bell hooks provides insight in Remembered Rapture – "There is no black literature, only literature which conveys our experience as black people … ." and in this manner, there is no Southern photography – but images which convey an experience of the South. The stereotypes that intersect with the South have an expansive history of their own.
Continue Reading...
The South, deceptively complex, is varied in its people, politics, landscapes, and values. It is associated with many things, sometimes clichés, often conflict and contradictions – magnolias & romance / grace & violence / slavery & benevolence / poverty & wealth /pride & guilt / community & segregation / hedonism & devout religious practice / hospitality & racism / etiquette & doublespeak / loss & fertility / ghosts & shadows. Geographically the South is manifold and uncontestedly a land of physical beauty- with mountains, coastal lowcountry, pine forests, sacred rivers, cypress kneed swamps, cotton farms, big sky oil towns, grand mansions, and moss lined bayous. The South is home for peoples with Scotch-Irish, African, Spanish, French, Cajun, Mexican, Vietnamese, Acadian, Creole, German, Chinese, and Chicano heritage. Parallels in the literature and visual expression about the South lay in shared but varied – history, land, and heritage. It stems from a place where emphasis is on the land itself, family and community, tradition and myth, history and religion.
The distinct history and land of the American South does distinguish aspects of this region to other parts of the nation. Originally the American South developed as an agrarian center for cotton, indigo, and tobacco, while the North focused on industry. The history of the South, tied indelibly to the Civil War, distinguishes the South from the other areas of the nation, and still profoundly resonates today – a sense of defeat, loss, guilt, and memory. The romanticized myth of the Old South (that of the wealthy white plantation holders/ antebellum) still a provides a great tourist industry and pervades some contemporary thinking – that of chivalry, beautiful homes, gracious living, a code of honor, astute manners, southern belles and noble gentlemen, jasmine draped verandahs, grand plantation houses. But this romantic view of the past, (that so many cling to), omits atrocities of slavery, oppression, violence, and economic inequity. The "Gentleman's War", fought under the benevolent live oaks, among the land southerners cherish, triumphantly put an end to legal slavery, and put the Southern cities in ruins, destroyed the plantation economy, and ignited churches in flames. While white Southerners bereaved the fall of the plantation system, black Southerners, while free, were left without much opportunity or resources. Racial violence post slavery rose to new heights. Out of this was born a civil religion known as the "lost cause" – to preserve the sacred honor of the South. Plantation romances became a popular form to perpetuate a world behind the times, based on romantic tradition.
When thinking about the South, one is confronted with a cultural and literary heritage that stems from this history of loss and prosperity, honor, and oppression. It grew from the universal struggles of racism, urbanization, poverty, industrialization, and the desire to preserve distinct cultural characteristics – inspired by geography, folklore, unique history, myth and legend. The New South, with its suburban-urban sprawls, Motel 6, super highways, shopping malls, Dairy Queens, and Burger Kings, has been suggested to be the most typically "American" place in our nation. The South is still an intense place of beauty and rich culture. The artists in this show depicting a "South" give us glimpses of both old and new South – they deal with many themes – memory, loss, family, land, sense of place, ritual, tradition, and the suburban infrastructure rapidly shooting through the skies. Many of these themes are rooted in the history of Southern tradition and in literature, as too, these themes can be all understood and felt on a universal and individual level.
– Kate Menconeri, 1999
[one_half first]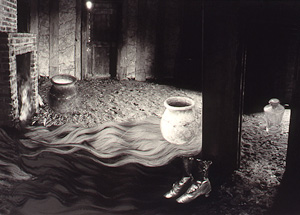 Lynda Frese
[/one_half] [one_half]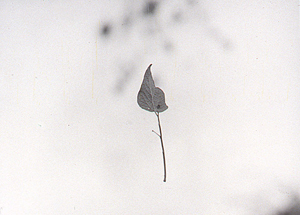 Mark Goodman
[/one_half] [one_half first]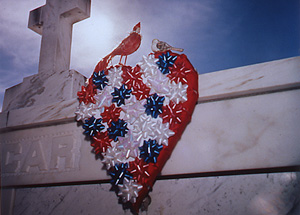 William Greiner
[/one_half] [one_half]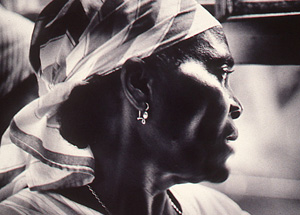 Earlie Hudnall Jr.
[/one_half] [one_half first]
Nancy Marshall
[/one_half] [one_half]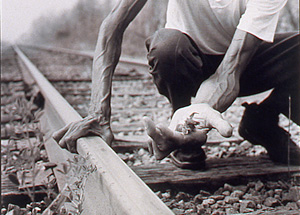 Meg Reilley
[/one_half] [one_half first]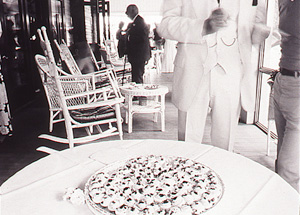 Margaret Sartor
[/one_half] [one_half]
Melissa Springer
[/one_half] [one_half first]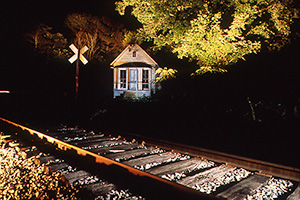 Thomas Tulis
[/one_half] [one_half]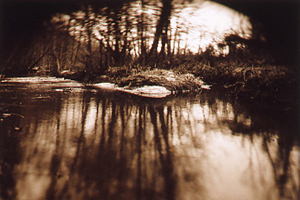 Angela West
[/one_half] [hr]
https://www.cpw.org/media/Picturing-Home-Install002.jpg
215
700
intern
https://www.cpw.org/media/logo_CPW_2016.png
intern
1999-06-05 17:50:03
2014-08-11 17:50:34
Picturing Home - Images from the American South