curated by Alison D. Nordström, Ph.D
June 9 – August 20, 2007
Photography Now 2007 presents the works of nine widely disparate photographers that, when assembled in one room, makes an emotionally cohesive whole.
Almost never do we look at photographs one at a time. In jurying an exhibition, rather than judging a competition, the principal concern must be to create an interesting, harmonious selection that becomes "one thing". It goes without saying that the work must be good. By that I mean original, well crafted, and intelligent. Anything else would be jarring, distracting, boring or an insult to the viewer. However being good is not enough when what is being chosen is an exhibition rather than say, the Champion Pig at the County Fair.
Continue Reading...
Gideon Barnett's bleak and abstracted color landscapes emphasize the sculptural qualities of heaps of gravel, against pale skies. It is perhaps the kind of world that might be inhabited by the "Anonymous Lives" depicted (and created) by Paul Giguere. While the blurred and hazy shadows of this series contrast stylistically with the precise particularities of Barnett's formal topographies of nothing, they are linked by mood and evocative overtones. In a similar way Andrew Liccardo's panoramic Texas landscapes suggest both complexity and minimalism. The formally spare setting is exaggerated by revealing glimpses of a usually negative human presence.
Allison Hunter's dramatic tableaux of animals are powerful in their own right, but in the context of the other work in the show suggest ambiguous allegory. The sheep in Hunter's piece may serve as stand-ins for the human condition as they have in literature since the Bible. Here, spectacularly lit and without environment, they lend a poetic resonance to the smaller and quieter works of the show. Forest McMullin's abstract and luminous images of road kill are particularly haunting in context with Hunter's aspirational perfection, reminiscent, perhaps of William Butler Yeats' "terrible beauty." Figuratively situated between Hunter and McMullin is Chad Hunt's arresting and revealing images of young American soldiers in Afghanistan, serve as a center for the entire exhibition that, like the war they depict, are impossible to ignore.
As with Giguere's very different images, it is emotional tone that links Hunt's realistic work to Kristopher Stallworth's exquisite square format night landscapes. Beautiful, troubling, dark and mysterious, they are the stuff of dreams or nightmares. Similarly Tamara Lischka's emblematic images of fetuses may offer us either hope or despair in their perfection and fragility. Frank Palaia's surreal sculptures of suitcases and softly glowing romantic color images of travel may be a beacon for those of us who internalize the darkness we see and feel around us. It is not that the world does or does not intrinsically make sense so much as we make whatever sense of it we can. Photography, with its roots ineluctably embedded in the real and the present, is well suited to this necessary act of our persistence and survival.
Though not featured in this exhibition I would like to extend a nod to three honorable mentions. Dona Schwartz's study of the domestic settings of expectant parents, Candace Plummer Gaudiani's moody fragmented landscapes glimpsed from train windows, and Raina Matar's exploration of women and the veil in her native Lebanon are well-conceived, intelligent, cohesive bodies of work that merit recognition despite their absence from the exhibition.
– Alison D. Nordström, 2007
—
Alison D. Nordström is curator of Photographs at George Eastman House, the oldest and largest museum of photography in the US. She was the Founding Director and Senior Curator of the Southeast Museum of Photography in Daytona Beach, Florida from 1991 to 2002 where she curated over 100 exhibitions of photography including the popular biennial series Fresh Work. At the George Eastman House, she has initiated the contemporary biennial Vital Signs, and has curated Paris: Photographs by Eugene Atget & Christopher Rauschenberg, Why Look at Photographs?, and Found: Photographs by Gerald Slota. She writes and lectures extensively on contemporary photography. Nordström holds a PhD in Cultural Studies and Visual Studies.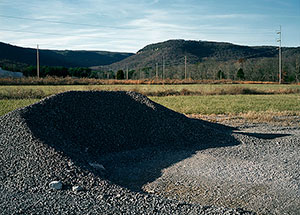 Gideon Barnett
---
https://www.cpw.org/media/PhotoNow07_banner1.jpg
215
700
intern
https://www.cpw.org/media/logo_CPW_2016.png
intern
2007-06-09 15:41:21
2016-04-29 21:07:54
PHOTOGRAPHY NOW 2007