PHOTOGRAPHY NOW 2004
curated by Ariel Meyerowitz
February 7 – April 4, 2004
As a gallerist, I regularly view artists' portfolios in an effort to find the diamond in the rough and as a means of keeping my finger on the pulse of today's photography trends.
In CPW's annual juried call for entries, I reviewed over 218 submissions from photographers of all ages and levels of experience. I expected to find a certain thematic consistency, but such was not the case. What I saw reminded me that photography has no boundaries. The eight photographers chosen for this exhibition are a wonderful affirmation of its diversity.
Representing the social documentary tradition, Lewis Steven Silverman turns his camera toward the solitary figure – an elderly man seated on a park bench, a man meditatively raking sand, a person kneeling in prayer under an archway – each composition exudes respect for the intimacy of the moment captured. Jelisa Ljn Peterson creates a compelling essay of an African village which beckons the viewer to participate with Peterson's subjects as they crouch on the ground behind a pile of socks for sale, sit along the railing of a boat heading out to sea, or walk along a flooded road beside a truck full of passengers.
Nate Larson creates a visual and text-based diary of incidents shown with related objects that signify prophecy and a personal event in his own life. Catherine Day's multi-media pieces of an abandoned house, a flowing river, a porch and garden, accompanied by an object from each site, take the viewer on a journey to a place perhaps from Day's past, which conjure familiar associations.
Art Murphy's architectural photographs of bridges, train tracks, and industrial pipes are atmospheric and graphically striking. Doris Mitsch makes great use of a new medium – Scanography – to transform flowers, grass, shells, and bird's nests into layers of fabric, cresting waves, tentacles, or skin.
Liz Wolfe's colorful diptychs and triptychs are mysterious double entendres. Suggestively placing an octopus on a doll's head, pubic hair inside a doll's lingerie, a beaded cactus on top of sequined underwear, she seems to be questioning difficult issues of young sexuality. Finally, Peter Tytla meticulously crafts collages from his own photographs – rusting cars, gas station signage, cats, abandoned shacks, and nude women set against picturesque landscapes. The end results are fascinating, fetishistic scenes of sexy, junkyard art.
Thanks to all who entered the competition for sharing your work with me. A special thanks to the Center for Photography at Woodstock for the invitation to jury this exhibition and for being so helpful.
– Ariel Meyerowitz, 2004
—
Ariel Meyerowitz, was born in NYC in 1971 to photographer, Joel Meyerowitz, and works-on-paper artist, Vivian Bower. She began working in the art community in 1991 as an intern at the Friends of Photography / Ansel Adams Center in San Francisco, CA. She went on to work for the Scott Nichols Gallery, and in 1995 upon returning to NYC, worked as the Associate Director at the James Danziger Gallery. With more than ten years experience in the field, Ariel opened her own gallery in 2000, which is currently located in the art district in Chelsea. Specializing in 20th & 21st century photography, the gallery's inventory is eclectic ranging from contemporary conceptual work to classic vintage prints. Genres include: abstraction, color and black & white landscape, architecture / industrial scenes, still life and flora, social documentary, sports, science, fashion and more. Since its debut, the gallery has garnered a reputation in the critical press as well as the community at large as a respected, up and coming gallery, showcasing both established and emerging photographers.
[one_half first]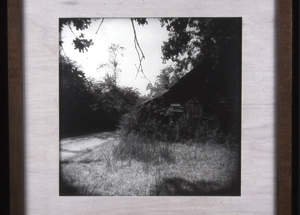 Catherine Day[/one_half]
[one_half]
Nate Larson[/one_half]
[one_half first]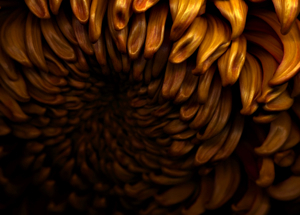 Doris Mitsch[/one_half]
[one_half]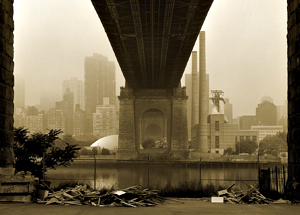 Art Murphy[/one_half]
[one_half first]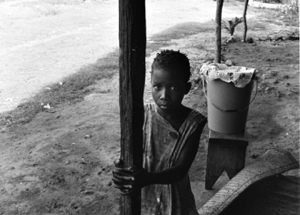 Jelisa Lyn Peterson[/one_half]
[one_half]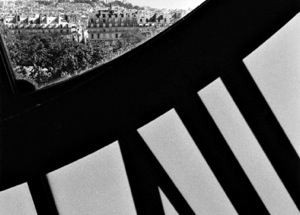 Lewis Steven Silverman[/one_half]
[one_half first]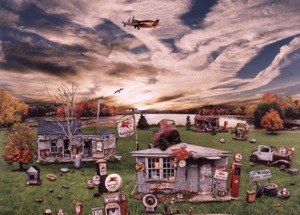 Peter Tytla[/one_half]
[one_half]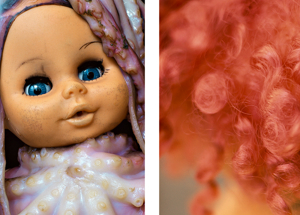 Liz Wolfe[/one_half]
---
https://www.cpw.org/media/phot-now-install.jpg
215
700
intern
https://www.cpw.org/media/logo_CPW_2016.png
intern
2004-02-07 22:13:44
2013-06-24 14:48:55
Photography Now 2004