PASSIONATE ATTITUDES
curated by Elizabeth Line
November 11 – December 23, 2006
At the time I began conceiving ideas for Passionate Attitudes, I was reading The Invention of Hysteria, by Georges Didi-Huberman. I was horrified, moved, and fascinated by the photographs of "hysterical" women in French asylums in the 19th century. Who were these women?  What did they think and feel?
While it is obvious from Didi-Huberman's arguments they were coerced and manipulated by the men behind the cameras, did this bizarre relationship also serve as an outlet for creativity? Passionate Attitudes evolved as a counterargument and instead of the hideous acts that provoked the "attitudes passionelles" of 19th century France, the contemporary women artists in this show use a self directed gaze and self generated content to create their own performance and expressions in the presence of the camera and audience. As a whole, Passionate Attitudes investigates the creative lives of emerging and mid-career women artists who are exploring their personal environments, histories, and imaginations with photographs, video, and writing, and reveals a new conversation about the role of the creative woman working in contemporary society.
Continue Reading...
Artists
Jen Davis,
Kanako Sasaki
, and
Susanne Neunhoeffer
work with personal documentary in domestic settings and the physical landscape, examining the role of the self within culture and society. Jen Davis' rich, painterly color photographs explore issues of personal body image through self-portraits taken in familiar settings in and around her home. By contrast, Kanako Sasaki's self-portraits portray the feelings of a displaced "wanderer", attempting to find balance in the "floating" world. Susanne Neunhoeffer is interested in a representation of the self over time. Her installation of 135 8×10" gelatin silver prints represents subtle changes in her image over a period of five years. In seeking a deeper self-knowledge, these artists simultaneously speak to the situations of many women in our culture.
Other work such as that by artist Jane Hammond and Rebecca Horne,create environments and histories commingled with memory, personal experience, and fictional characters. Jane Hammond and Rebecca Horne are both interested in the manipulation of facts, but in surprisingly different ways. Each of Jane Hammond's gelatin silver prints are created from carefully created composite negative. This negative contains found vernacular photographs and photographs from Hammond's own family albums. Rebecca Horne documents constructed domestic settings with altered household objects. Working in a documentary style, similar to Hammond and Horne, Rachel Mackow chooses to remain behind the camera, intent on leaving as little trace as possible in her landscape-based work.
Xaviera Simmons, Graciela Fuentes, and Cornelia Hediger investigate the psychology of gender through the use of portraiture that ranges from humorous and theatrical, to the mysterious. Xaviera Simmons' work is influenced by performance, film, and popular culture; while Cornelia Hediger's work, also performance-based, more closely resembles a carefully staged play, with Hediger playing multiple characters within one image. Graciela Fuentes captures a young girl performing for her camera at an Egyptian wedding, illustrating the complexities of performance, documentation, and self. Her work brings together concerns explored by all of the artists in Passionate Attitudes.
In addition to the photographs and video, writing by poets Laura EJ Moran and Nöel Jones included in the gallery contribute an integral component to the exhibition. Their work enhances the themes presented in the visual artwork and speaks to the vulnerability and strength of the human spirit.
The artists in Passionate Attitudes open a fresh dialogue about the complex issues facing creative women today and confront individual and shared curiosity, sensitivity, desire, and fear. I hope the dialogue between these works investigate and challenge convention, and create accessible and meaningful conversation between the artists and the public. I am inspired by the strength, courage, and vulnerability of the artists whose work is included in this exhibition. Each one of them has touched my life.
– Elizabeth Line, 2006
—
Elizabeth Line is an independent curator, artist, and writer based in the New York metropolitan area. Her project, The Very Rich Hours, a brief, performative exhibition organized in an alternative space in lower Manhattan, was reviewed in issue #65 of Contemporary magazine in 2004. She works full time with the physically disabled at the Matheny Arts Access Program in Peapack, New Jersey.
[one_third first]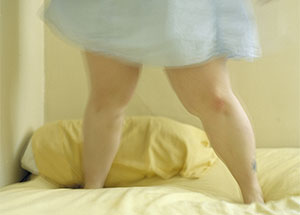 Jen Davis
[/one_third] [one_third]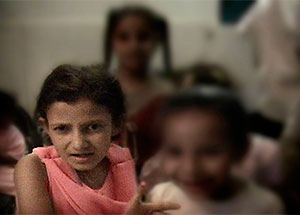 Graciela Fuentes
[/one_third] [one_third]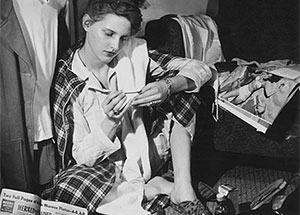 Jane Hammond
[/one_third] [one_third first]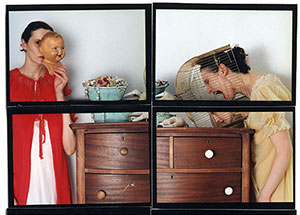 Cornelia Hediger
[/one_third] [one_third]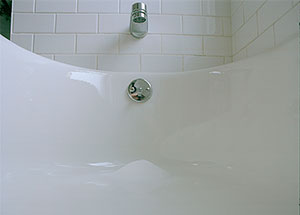 Rebecca Horne
[/one_third] [one_third]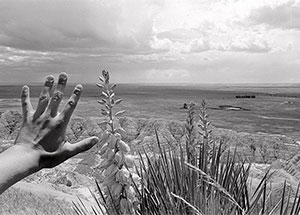 Rachel Mackow
[/one_third] [one_third first]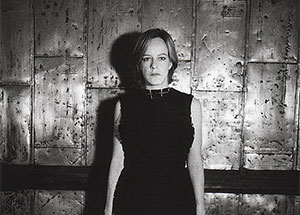 Susanne Neunhoffer
[/one_third] [one_third]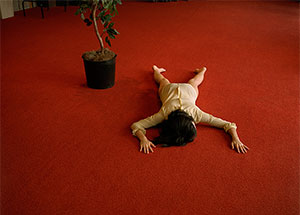 Kanako Sasaki
[/one_third] [one_third]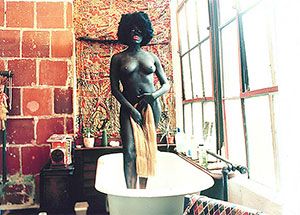 Xaviera Simmons
[/one_third]
---
https://www.cpw.org/media/Passionate_banner.jpg
215
700
ariel
https://www.cpw.org/media/logo_CPW_2016.png
ariel
2006-11-11 16:04:45
2013-06-29 14:12:15
Passionate Attitudes