MADE IN WOODSTOCK II
work by CPW's 2001  & 2002 artists-in-residence
June 6 – August 10, 2003
This exhibition presents works by photographers who participated in CPW's residency program for artists of color, WOODSTOCK A-I-R in 2001 & 2002.
Recognizing the special quality of our region, the Center for Photography at Woodstock, with generous support from the Andy Warhol Foundation for the Visual Arts, the National Endowment of the Arts and the New York State Council on the Arts, began WOODSTOCK A-I-R in 1999. By providing our residents with workspace, housing in the Byrdcliffe Artist Colony, stipends for food and travel, honorarium, critical support, and most especially, time, they have the opportunity to focus on expressing that which is internal by distancing them from the distracting hustle of their daily lives. With that gift, they have gone on and given us a gift of their own. Often inspired by our everyday surroundings, they have interwoven their ideas with Woodstock, the Catskills, and the Hudson Valley; and allowed us to see our everyday world through their eyes. In doing so they have honored and continued the tradition of art made in Woodstock.
Continue Reading...
Annu Palakunnathu Matthew's diptychs call into question our reliance on historic imagery and plays with levels of fact and fiction by appropriating the aesthetic and tactics of Edward Curtis. Felicia Megginson responded so strongly to the presence of the Catskills that her initial plans where scrapped and pursuing her internal instincts created the series Communion, which explores the relationship between her individual and cultural/racial relationship with nature. Yancey Hughes, a long time commercial photographer turns his camera on us, seeking to separate the single person during the busiest times of pedestrian traffic in New York City. Tulu Bayar's multi-media project Aphorisms seeks out amidst layers of visual and audio "white noise", the role of personal spirituality for three women, one Jewish, one Muslim and one Christian.
Hong-An Truong's photographic light boxes present images she photographed on her first trip back to Viet Nam with transcribed text sewn into the print – reminding us of the ongoing struggle to understand a place and people distant to us through word and image.
Terry Boddie's series Stasis combines sonogram imagery of his children with personal and cultural documentation relating to his Caribbean origins bringing the past, present and future onto the same plane. Stephen Marc's ongoing exploration of the African Diaspora is seen in his digital montages, combining historic sites relating to the Underground Railroad in New York with imagery of contemporary African-Americans that reveals the connecting threads of history preserved in such things as fraternity gestures and hair weaving patterns. Fascinated by the subtle poetic effects of lights' impact on surface, Mayumi Terada constructs scale models, which once "impregnated" by light and captured through her camera's lens, fill our minds with sensual wonder and curiosity.
Like Truong, Howard Henry Chen returned to Vietnam, having left with his family after over 25 years of life in the US. Chen's images seek to re-imag-ine a place and people whose identity has been frozen in western culture's collective memory through photographs and film clips from the Vietnam War. In her intimate photo-based works, Dorothy Imagire offers the viewer a chance to consider ideas surrounding the term exotic and how women of color negotiate the issues surrounding western standards of beauty and identity and balance them with their ethnic, religious, and cultural backgrounds. And in Moonching Wu's ongoing photographic exploration of water and our relationship to this precious resource, we are provided an opportunity to consider its presence in the heavens, the earth, and sea.
-Ariel Shanberg, 2003
Ariel Shanberg has served as the Executive Director of CPW since 2003.
—
This exhibition has been made possible in part by the Andy Warhol Foundation for the Visual Arts, the National Endowment for the Arts, the New York State Arts Council, and the Institute of Museum and Library Services. Special thanks to the Samuel Dorsky Museum of Art at SUNY New Paltz for the loan of display cases and to the artists in this exhibition whose presence and creativity continuously inspires all that we do at CPW.
[one_half first]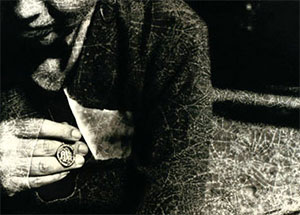 Tulu Bayar[/one_half] [one_half]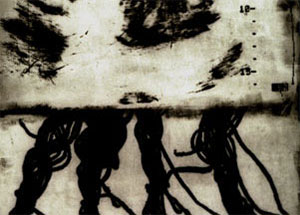 Terry Boddie[/one_half] [one_half first]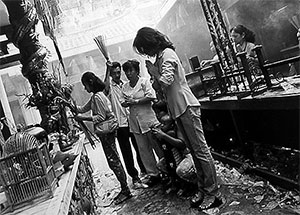 Howard Henry Chen[/one_half] [one_half]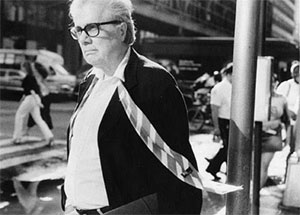 Yancey Hughes[/one_half] [one_half first]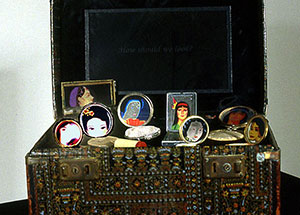 Dorthy Imagire[/one_half] [one_half]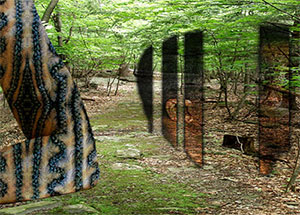 Stephen Marc[/one_half] [one_half first]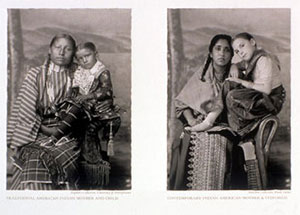 Annu Palakunnathu Matthew[/one_half] [one_half]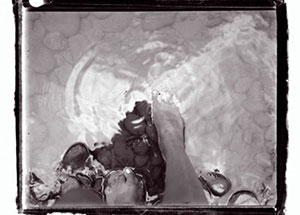 Felicia Megginson[/one_half] [one_half first]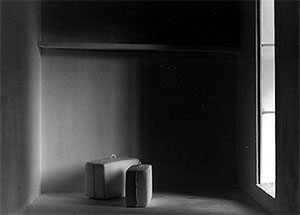 Mayumi Terada[/one_half] [one_half]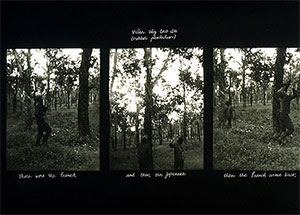 Hong-An Truong[/one_half] [one_half first]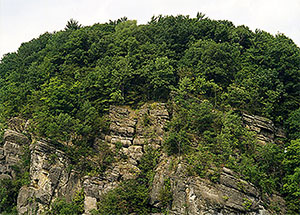 Moonching Wu[/one_half]
---
https://www.cpw.org/media/Made-In-Woodstock-II-banner.jpg
215
700
intern
https://www.cpw.org/media/logo_CPW_2016.png
intern
2003-06-06 16:12:34
2013-06-29 17:06:45
Made in Woodstock II