FUTURE / PERFECT:
Modern Fables of Love, Death, and Desire
curated by Kathleen Kenyon
artists: Davis & Davis, Cynthia Greig, Judy Hiramoto, Heather Ryan Kelley, Lori Newdick, and Susan Wides
May 27 – July 2, 2000
Artists are invited to a party
(Houdini and Joan of Arc are compatriots)
Ring in the New Year Out with the old
Here they become magicians
Endowed with powers of transformation
At the soiree are captivating favors
Glasses, which allow visions of past, present, and future
Here you find spyglasses: spectacles, binoculars, crystals, mirrors, slides, beakers,
projectors, tumblers, bifocals, opera glasses, looking glasses, and magnifying glasses.
At the affair are Pandora's boxes, treasure chests, wishing wells, and piñatas.
Artists are encouraged to open these containers.
Like detectives they are armed with pluck, passion, and pleasure.
Using keys, compasses, maps, rakes, magnets, scissors, and arrows
They pierce the targets.
Mysteries have clues for these Nancy Drews (and hardy boys).
Be on the alert!
Remember details and subtleties of landscapes filled with crumbs, curious rooms visited,
closets full of clothes with torn seams, diaries bound in velvet, and attics filled with trunks.
Out comes a kaleidoscopic world.
A swirl of allegories, myths, relics, records, fables, childhood memories, fairy tales, televisions, movies,
romance novels, family albums, soap opera icons, [stereotypes, mainstream standards, and patterns of the past] A hurricane of Dick and Jane.
From the open vessels come good/evil and hope/fear.
Like scientists, these artists, wonder at the mystery anew.
What is real, what is false? Who are the genuine heroes and heroines? Who are the fakes?
Who are the charlatans, the jesters, the acrobats, the contortionists, and the tricksters?
And who are the angels and trapeze artists?
And how does imagination clarify the two?
These artists use visual tools to ransack the past, to explore the current passion for uncovering personal secrets. Working like archeologists, anthropologists, biographers, and alchemists they investigate memory, the sublime, and loss. Based on myths of yesterday, these visionaries look toward tomorrow appropriating icons and reinventing lessons they learned long ago. They spin gold out of straw.
– Kathleen Kenyon, Program Director, 2000
[one_half first]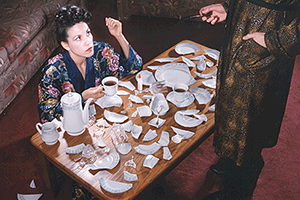 Davis & Davis
[/one_half] [one_half]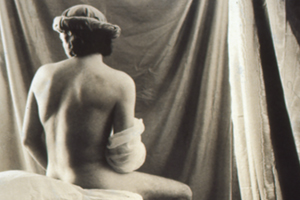 Cynthia Greig
[/one_half] [one_half first]
Judy Hiramoto
[/one_half] [one_half]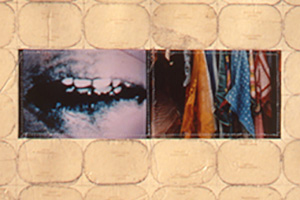 Heather Ryan Kelley
[/one_half] [one_half first]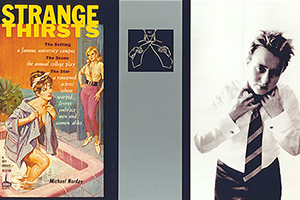 Lori Newdick
[/one_half] [one_half]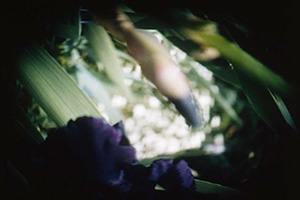 Susan Wides
[/one_half]
---
https://www.cpw.org/media/banner-installation-shot-copy.jpg
215
700
intern
https://www.cpw.org/media/logo_CPW_2016.png
intern
2000-05-27 13:21:46
2015-07-24 13:13:53
FUTURE / PERFECT