FRESH: YOUTH CULTURE IN CONTEMPORARY PHOTOGRAPHS
curated by Nancy Barr & Carlo McCormick
April 16 – June 13, 2004
The artists in FRESH: Youth Culture in Contemporary Photographs have made the theme of youth and youth culture an integral part of their artistic practice in either brief investigations or in extended series spanning the past ten years.
Several of the photographers in this exhibition were not consciously drawn to the subject per se, nor have thought of it as it's own select genre. But for all of these artists, their interests in various contemporary sub cultural phenomenon—urban lifestyles, modern tribes, the underground, as well as the constructs of gender, race, and identity—combined with aesthetic methodologies of staged photography, portraiture, or documentation – have led them knowingly or unknowingly to the subject.
Continue Reading...
FRESH attempts to define the emergence of this genre and includes seven artists who were selected for their diversity in aesthetic approach, age, and cultural perspective. The portraits of Dawoud Bey and Dennis Olanzo Callwood, the staged photographs of teenage girls by Justine Kurland, and the documentary photographs and films of graffiti kids and skateboarders by Cheryl Dunn comment on the constructs that define youth during adolescence. The other artists featured document the social practices and lifestyles emerging as distinct cultures, but from the photographer's perspective as an insider. The trials, exploits, and collective passions of young adults are evident in the work of Ari Marcopoulos, Ryan McGinley, and Nick Waplington, who photograph youth collectives—snowboarders, global nomads, and underground urban dwellers.
From staged scenes and portraiture to real time visual chronicles, the exhibition reveals the disparate worlds common to contemporary culture and representative of youth as a complex state of mind and being.
– Nancy Barr & Carlo McCormick, 2004
—
Nancy Barr is an assistant curator in the department of Graphic Arts at the Detroit Institute of Arts. She has curated numerous exhibitions for the museum including "Dawoud Bey: Detroit Portraits", "Where the Girls Are: Woman Photographers from the DIA's Collection", and "Images of Identity: Photographs of Native Americans". Her publications include articles for Big magazine, The Bulletin of the Detroit Institute of Arts, and dialogue. Barr's future projects for the DIA include organizing an exhibition of work by Robert Frank and portraiture by contemporary African photographers.
Carlo McCormick is a writer on art and popular culture based in NYC. Currently the Senior Editor for Paper Magazine, Carlo's work has also appeared in Artforum, Art in America, Aperture, and Interview, among many publications. He has curated numerous shows including "The LP Show" (1999) for Exit Art in NYC and is currently working on an exhibition about Baseball for the Queens and Bronx Museums, in addition to an exhibition about 1980s art for the Grey Art Gallery.
[one_half first]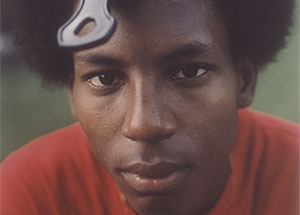 Dawoud Bey[/one_half] [one_half]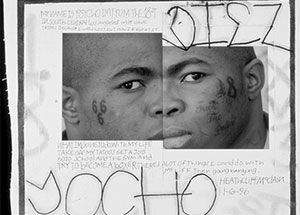 Dennis Olanzo Callwood[/one_half] [one_half first]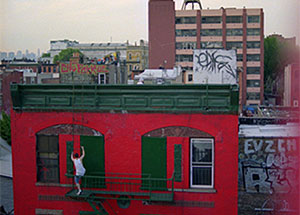 Cheryl Dunn[/one_half] [one_half]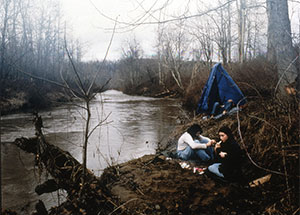 Justine Kurland[/one_half] [one_half first]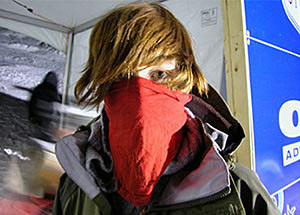 Ari Marcopoulos[/one_half] [one_half]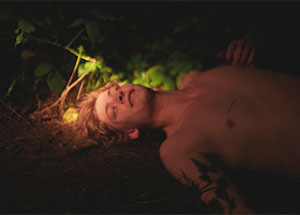 Ryan McGinley[/one_half] [one_half first]
Nick Waplington[/one_half]
---
https://www.cpw.org/media/banner_fresh.jpg
215
700
intern
https://www.cpw.org/media/logo_CPW_2016.png
intern
2004-04-16 16:57:11
2013-06-29 17:27:31
FRESH: Youth Culture in Contemporary Photographs