Family Album
curated by Kate Menconeri & Ariel Shanberg, CPW
June 24 – August 20, 2006
Family Album presents nine artists from around the world who seek meaning and connection through family imagery. Going beyond impulses in which family is traditionally represented in photographs, these image-makers approach the subject as both distant observers and emotional participants, with an unflinching gaze. Rather than offer a documentary survey representing family today, they focus on the inter-personal relationships and connections revealed through photography and video. With grace and humor, they mine the complex sub-relations found within the nuclear family dynamic and bring our attention to the in-between spaces that exist below the surface and beyond the gloss of birthdays, celebrations, and gatherings found in a typical family album.  

Continue Reading...

Creating a dialogue between generations, Rafael Goldchain, Gerardo Repetto, and Yolanda Del Amo find meaning and identity in their cultural, historic, and genetic inheritance. Inspired by the need to pass on his familial history and traditions to his newborn son, Rafael Goldchain began unearthing old family photographs and researched the history of his relatives. Goldchain's journey in revisiting his past propelled him to bring his ancestors into the present by embodying their likeness in reconstructions of actual found portraits. Through the visual surface tension of his own face combined with that of his ancestors, Goldchain reminds us that who we are is the result of the culmination of countless relations. Gerardo Repetto distills the complex aspects of family connections down to its biological material – blood.  While blood may be the most scientific and literal definer of family, Family Portrait functions as a metaphorical conundrum. Repetto's "family" of mosquitoes allow us to think about how families are created whether by shared interests, circumstances, or bloodlines. In her series, My Little One Comes First, Yolanda Del Amo celebrates the relationship between her grandmother and herself. By gathering snippets of advice imparted by her grandmother and combining them with photographs that both mark her grandmother's past and their shared present, Del Amo's work offers an intimate portrait of family that reveals far more than the moments captured at a family gathering or event.
Struggling with the need to maintain a connection to one's familial origins while staking out a place for oneself, Ben Gest, Brooke Berger, Spencer Murphy, Carla Williams, and Sebastian Friedman explore the inherited interpersonal relationships that exist within family. Ben Gest's work describes a struggle for independence between people whose lives are deeply entwined. By combining multiple images of family who were not originally photographed together into a composite portrait, the tension and meaning of their interaction is described by the space between subjects. Brooke Berger's series Dermis unites the individual emotional experiences of her family members following a shared crisis. By photographing each of them isolated with their grief, Berger creates a place where each can connect and understand their shared grief. Like many individuals today Spencer Murphy holds links to multiple families. There is the one from which he was born and the reshaped families born following his parents divorce. Feeling disconnected, Murphy re-staged snapshots from his own memories and family albums. In the process of making new photographs he discovered a path towards acceptance and forged new connections with his family and within himself. Comparatively, Carla Williams challenges her familial heritage in efforts to define her individuality in contrast to her matrilineal heritage. While William's and her mother share a close bond, their differing perspectives reflect a gap. Mother & Daughter speaks to the delicate balance of both needing to assert one's own individual identity and needing unconditional acceptance from those we most love. Raised within the embrace of both parents and a live-in nanny, Sebastian Friedman, is sensitive to the fragile links that bind a family together. Familia Y Domestica presents the dual role of domestic help, as both a member of their employer's family while simultaneously maintaining one of their own. In presenting each domestic's two families, Friedman honors their contribution to their work family while bringing to light the unspoken tension that these women face in being a vital part of two families. Additionally his work suggests that our work colleagues with whom we spend much of our waking hours are constitute a type of family of which we are a part of in their own right.
How would you read your own family album and what would it say? Adopted shortly after her birth, Susan E. Evans has long been intrigued by the constructed nature of photography and experience. With her site-specific installation Saga, Evans critiques the modern surface notions of family as represented in family portraits and snapshots. Saga is a visual metaphor of an idealized family which forces the viewer to "read" the images – photographic trophies – and challenges us to confront our own perceptions of what family is, could, and should be.
Traditional family albums are vital repositories from which we are able to reap our familial inheritance. Filled with images which allow us to (re)experience moments of our immediate past as well as those of our ancestors, they offer a constructed visage of whom we are, where we come from, and influence our perceptions of who we ought to become. Through shifting our focus to the everyday settings, domestic lives, memory, and interpersonal relationships of (in most cases) their own families, the artists in Family Album play with the familiar modes of family representation in photography and create their own interpretive albums through which they provide us the opportunity to consider the complexity of belonging and how we both choose to represent and interpret either our inherited or adopted familial identities.
– Kate Menconeri & Ariel Shanberg, 2006
Kate Menconeri was the Program Director at the Center for Photography at Woodstock from 2000-2007. Ariel Shanberg is the Executive Director at the Center for Photography at Woodstock.
—
[one_third first]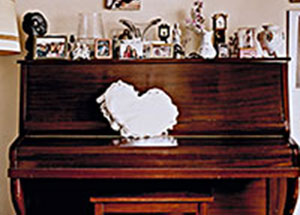 Yolanda Del Amo[/one_third]
[one_third]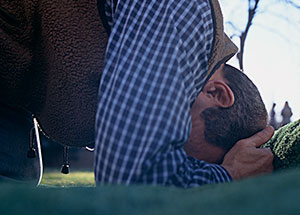 Brooke Berger[/one_third]
[one_third]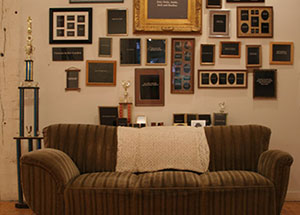 Susan E. Evans[/one_third]
[one_third first]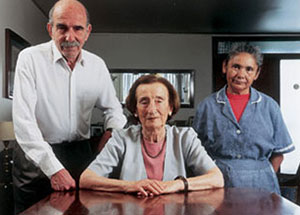 Sebastian Friedman[/one_third]
[one_third]
Ben Gest[/one_third]
[one_third]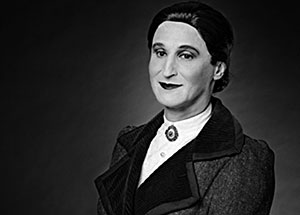 Rafael Goldchain[/one_third]
[one_third first]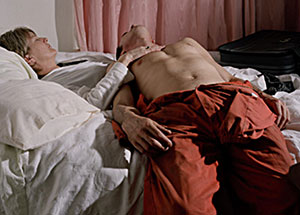 Spencer Murphy[/one_third]
[one_third]
Gerardo Repetto[/one_third]
https://www.cpw.org/media/familyalbumbanner1.jpg
215
700
intern
https://www.cpw.org/media/logo_CPW_2016.png
intern
2006-06-24 12:34:12
2013-07-18 13:06:29
Family Album