AT A REMOVE
curated by William Stover
artists: Gerard Byrne, Andrea Geyer, Kate MacDonnell, Mary McIntyre, Robert Toedter, and Jean West
November 11 – December 20, 2000
Utopian visions of a world becoming knitted closer together by new technologies and communication networks that have developed over the past several decades, have by now lost much of their luster.
Some even see the World Wide Web as leading not to a utopia of complete connectedness but rather a dystopia of disembodied disconnectedness. What implications does this have for individuals who can communicate with strangers half way round the world in seconds, and yet do not even know those who live next door. Other technologies and media such as television, in much the same way as the Internet, have changed the way people see and perceive images, they run past our eyes so fast that we never grasp them in entirety, we only see fragments and distortion. This partial way of experiencing the world, the part vs. the whole, leads to an isolation and loneliness which affects our relationship, not only with the world in general, but with other individuals specifically. It can be argued however, that the virtual world exists only in parts and the whole is constructed by us as we sit at the computer and reconstruct and refigure these parts as whole. This partial way of viewing the world exists not only in the virtual world, but also in the "real" world.
Continue Reading...
This exhibition reflects a level of perception that is specific to the late 20th century and, one can argue, will only worsen as the 21st century unfolds. Much has been written and many discussions have taken place at the dawn of the new century about this phenomena, which is currently being explored in various ways by psychologists, theologians, cultural critics, as well as artists. There is a sense of isolation: physical, political, spiritual and psychological – both the artists and their subjects seem detached, atomized, affectless in a world that is more disconnected than ever before. A study published in American Psychologist, the Journal of the American Psychological Association in August of 2000 found that although the Internet's overall impact has yet to be determined, "greater use of the Internet was associated with declines in participants' communication with family members in the household, declines in the size of their social circle, and increases in their depression and loneliness." Are we becoming a race of individuals who withdraw from the social world into a virtual world where we masquerade our identity and communicate, not as ourselves, but as another being? Are we beginning to be at a remove from the rest of the world?
The figures in Robert Toedter's (Boston, Massachusetts) photographs are at a remove from the photographer. Toedter does not interact with his subjects – with others in the world – he secretly captures his subjects with a telephoto lens (usually from behind using a video camera) and the resulting grainy prints have the same feel as live remote feed from the wed. There is a fear and distance in this work which seems to be born out of the contemporary phenomena of life surveyed through a cold and calculated video eye. As with the reality based TV by which so much of our society is enthralled, Toedter's is life viewed, not life experienced.
If Toedter steps away from his human subject, Gerard Byrne (Dublin, Ireland) turns his back on them altogether. Pointing his lens away from the street and into storefront windows, the subtle, almost ghostly reflections of lights in the pane of glass are the only indication that Byrne is positioned on the street. Paul Virilio in "The Overexposed City", writes a postmodern city of glass, this one differing from the modernist version by the evolution of the physical city into a simulated one – dominated by the glass of the computer screen and surveillance monitor, a city of pure surface. Byrne's photographs reflect (both literally and figuratively) on the history of street photography while subsequently drawing out attention to the contemporary phenomenon that we now gather our knowledge of the world through a computer monitor and that we are constantly watched through a surveillance camera.
Mary McIntyre (Belfast, Northern Ireland) presents the viewer with absence as a metaphor for loss. We are confronted with a haunting quality that something is missing, that something is not quite right. In these works, objects and arrangements that would normally suggest human presence take on a peculiarly eerie feeling. Furniture and various objects of human activity seem to be caught in a moment of frozen time, meant to be used by humans, they have no function without the presence of individuals using them for their intended purposes.
Much in the same vein, Andrea Geyer's (NYC, New York) photographs of corporate board rooms have a frigid and unsettling presence. With an interest in the "structure of social interactivity", Geyer portrays the psychology of these spaces. As a site usually thought of as a place of power, the absence of the "Captains of Industry" highlights the role that architecture plays in the manufacture of modern business practice. In their work, both Geyer and McIntyre do more than document architectural spaces and places of supposed human interaction. They suggest a world where architecture still functions symbolically but no longer functions as a space of activity. These activities now happen in a virtual space.
Kate MacDonnell (Washington D.C.) photographs the most familiar and intimate signs of human habitation – stacks of bed pillows, a family photograph over a mantel, house plants on top of unopened moving boxes – in scenes empty of human occupancy. These spaces, somehow seem very personal to the artist, yet at the same time feel personal to the viewer. These are places we have all been. These are activities that we have all engaged in. Even those photographs that MacDonnell takes in public spaces, have a private and familiar quality to the viewer. Yet, for all their familiarity, there is something strangely missing from these works.
Similarly, Jean West (Belfast, Northern Ireland) photographs private and intimate spaces. As an artist who normally works in a site-specific manner, West began by using photography to document spaces she discovered for her other work. The artist looks for some trace of human presence – to which she feels a connection. Although not always fully visible in her dark and hauntingly evocative images, the remnants of human activity suggest the life that has passed through these spaces but is now absent. Although quite different in color and feel, the compositions of both MacDonnell and West evoke the presence of the life now missing from our eyes and we are left with the subtle evidence of a human trace.
As we move swiftly into the 21st century, are our traditional ways of socialization and interaction becoming outmoded? How will these issues be reflected in contemporary photography? Will photographers continue to reflect the distance and distortion we experience in our society or will they move into romantic and nostalgic visions of the world we once knew? Will they continue to create their own realities and turn their lens away from the life around them or will they return to the streets to capture the frenetic pace around them? Throughout the history of the medium, the focus may have shifted from subject to subject or idea to idea, however, photography never stopped mirroring society. As technology forces humans to become either closer or more at a remove from one another, photography will continue to reflect where we are and how we perceive the world. Just as the six artists here struggle to maintain humanity in their works through the human element is reduced to shadowy pixels of a surveillance image or the symbolic architecture of board rooms or the outlines of footprints on a bath mat.
–        William Stover, 2000
—
William Stover is currently the Curatorial Administrator and Publications Manager at the New Museum of Contemporary Art in New York where he is working on various aspects of the exhibitions Picturing the Modern Amazon, Paul McCarthy, and Pierre et Gilles among others.  Formerly, Exhibitions Associate at Independent Curators International, Mr. Stover coordinated the loans, catalogue production and national tour of the retrospective exhibition Lee Krasner which will open at the Brooklyn Museum of Art in October of this year. As an independent curator and writer, some of Stover's exhibitions include Who do you think you are? which included artists Richard Prince, Leon Golub, Larry Clark, Daniel Mirer, and Jason Middlebrook; and Alternative:Alternative, an exhibition held at Roebling Hall in Williamsburg, Brooklyn, which examined the role and history of  SPOT an alternative space in New York City. Working in collaboration with artist Laurie Halsey Brown, Stover is curating the exhibition At A Remove which will be on view at the Center for Photography at Woodstock from October – November, 2000. Mr. Stover, who moved to New York in 1995 to attend the Center for Curatorial Studies, Bard College currently serves on Steering Committee's of the New Arts Advocates of the New York Foundation for the Arts, and the ICI-Independents.
[one_half first]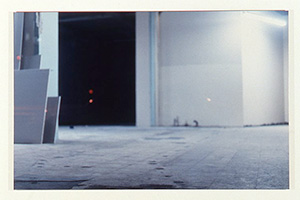 Gerard Byrne
[/one_half] [one_half]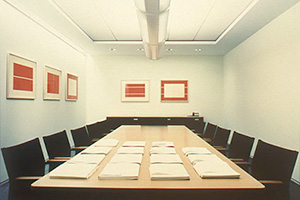 Andrea Geyer
[/one_half] [one_half first]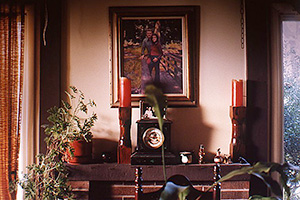 Kate MacDonnell
[/one_half] [one_half]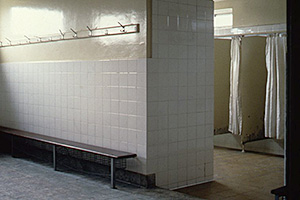 Mary McIntyre
[/one_half] [one_half first]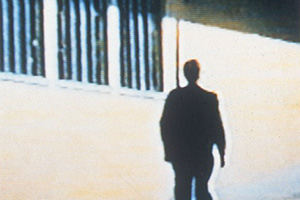 Robert Toedter
[/one_half] [one_half]
Jean West
[/one_half]
---
https://www.cpw.org/media/Installation-shot.jpg
215
700
intern
https://www.cpw.org/media/logo_CPW_2016.png
intern
2000-11-11 15:08:08
2014-10-15 16:18:52
At A Remove