Press Release

2015 WOODSTOCK A-I-R
The Center for Photography at Woodstock is excited to announce our 2015 artists-in-residence. A total of eight residencies were granted to seven artists working in photography and related media and one writer to participate in the critical studies residency.

They are Amanda Chestnut (Rochester, NY), Sonia Louise Davis (New York, NY), Antonia Kuo (Brooklyn, NY), Freddy Martinez (El Paso, TX), Kevin J. Miyazaki (Milwaukee, WI), Sasha Phyars-Burgess (Bethlehem, PA), Motohiro Takeda (Brooklyn, NY), Suné Woods (Los Angeles, CA). Our 2015 residents were selected by a guest panel including Sam Barzilay, Emilie Boone (2014 WOODSTOCK A-I-R in Critical Studies), and Tommy Kha (2011 WOODSTOCK A-I-R).
Each participant will receive residencies of 3 to 6 weeks from June through September While in residence at CPW, artists are granted 24/7 access to professional workspace including CPW's digital and traditional darkrooms, critical and technical support, housing, travel & food stipend, and honoraria.
To learn more about WOODSTOCK A-I-R, click here.
The 2015 program is made possible in part with support from the Milton & Sally Avery Foundation, 
The Andy Warhol Foundation for the Visual Arts,  
the National Endowment for the Arts, and the New York State Council on the Arts with support from Governor Andrew Cuomo and the New York State Legislature.
DID YOU KNOW? WOODSTOCK A-I-R was listed amongst the top 20 residency programs in the U.S. See the list by clicking here.
---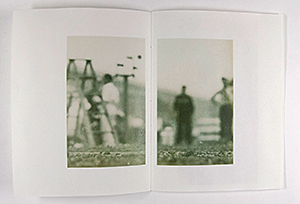 AMANDA CHESTNUT (Rochester, NY)
[one_half first]
Amanda Chestnut's work focuses on the representation of history – and in particular, how the history of race and gender impacts modern narratives. Her work has been exhibited in Rochester at Firehouse Gallery, Joe Brown Gallery, University of Rochester, and High Falls Art Gallery at the Center at High Falls. She has held graduate assistantships at Visual Studies Workshop and the Criminal Justice Department, both at the College at Brockport in Rochester. Chestnut holds an MFA graduate of Visual Studies Workshop, Rochester, NY. [/one_half][one_half]
As an artist interested in both upending and interpreting traditional definitions of the archive, she pairs archival images and text with contemporary imagery and her own perspective to convey the history, emotion, and lasting socio-economic impact of the past. The residency at CPW will allow Chestnut to focus on an ambitious work-in-progress, a project entitled African American/Civil Rights/Jessie Owens which she has been working on for the last two years at the Soibelman Syndicate News Agency Archive at the Visual Studies Workshop in Rochester, NY. These works consists of 39 books which incorporate photographic poems that draw from archival imagery, text based poems, and photographs of Chestnut's hair.
---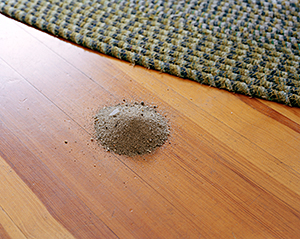 SONIA LOUISE DAVIS (New York, NY)
[one_half first]
The work of Sonia Louise Davis has been exhibited in solo exhibitions at Rush Art's Corridor Gallery in Brooklyn, NY and Aguilar Library at the New York Public Library in New York, NY. Group exhibitions include Bronx Calling: The Second AIM Biennial at the Bronx Museum of the Arts in New York and Social in Practice: The Art of Collaboration co-curated by Deborah Willis and Hank Willis Thomas at the Nathan Cummings Foundation in New York, NY. Among other accolades, she was named the Emerging Artist Grant Nominee by the Rema Hort Mann Foundation in 2014. [/one_half][one_half]
Since 2012, Davis has been taking ritualized trips to her late grandmother's beach house to document the charged, lyrical space of memory and familial closeness that she feels still present in the home. Building on themes like the physicality of memory and the significance of place and community (largely informed by Gaston Bachelard's Poetics of Space), she plans to devote concerted time to the realization of her first artist's book. While in residence, she also hopes to reconnect with her solitary photographic practice and deepen her engagement with the medium.
@sonia_louise_davis[/one_half]
---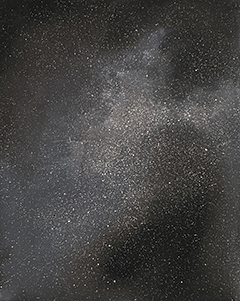 ANTONIA KUO (Brooklyn, NY)
[one_half first]
Antonio Kuo is a multi-disciplinary artist working in film and photography. She most recently completed the Arteles artist residency in Haukijärvi, Finland and was previously in residence at the MacDowell Colony in Peterborough, NH. Her work has been exhibited internationally, including at Ryan Lee Gallery in New York, NY, West Bund Art and Design Fair in Shanghai, and in Ganymede which toured to El Nicho Aural Fest in Mexico City and Musée d'art contemporain de Montréal, among other locations. She is currently an artist assistant and master darkroom printer for the artists Carrie Schneider and Sheree Hovsepian.[/one_half][one_half]
Kuo's practice emphasizes process and embraces the chaos and play of darkroom experimentation. Access to photographic facilities is instrumental to the development and trajectory of her work, which involves shooting large format photographs, masking and manipulating negatives before exposure, utilizing alternative chemical techniques, and reworking the print through drawing, painting, sanding, and collaging. Her own alternative analog process, which she refers to as "chemigrams", mixes elements of photography and painting that result in stunning and abstract permutations of shape, color, and tonality.

antoniakuo.com[/one_half]
---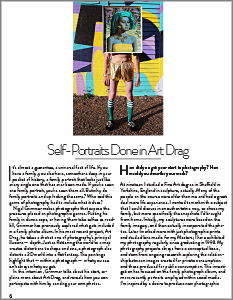 FREDDY MARTINEZ (El Paso, TX)
[one_half first]
As this year's recipient of the Critical Studies Resident at CPW, Freddy Martinez is interested in expanding his thinking and writing about photography. He has interviewed hundreds of photographers and counts Michael Benson and Brad Zellar of Alec Soth's Little Brown Mushroom among his major influences. Martinez holds a BS in Radio, Television, and Film from The University of Texas and has a strong background in media, editorial writing, interviews, and research skills which he will apply to this new work.[/one_half][one_half]
Over the course of his residency at CPW, Martinez will focus on combining thoughtful, researched analysis of photography with fiction, or poetic nonfiction. He plans to write a curatorial essay based on photographs culled from CPW's Permanent Print Collection and is also interested in creating a photo-based fiction or set of poems in collaboration with the other artists-in-residence. After working largely with interviews and artist features, he's interested in shifting to more creative work starting with critical research.
---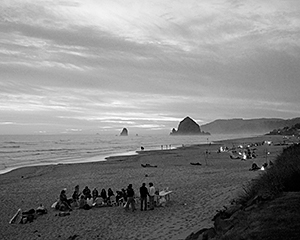 KEVIN J. MIYAZAKI (Milwaukee, WI)
[one_half first]
Selected exhibitions of Kevin J. Miyazaki's work have been shown at the Phoenix Art Museum in Phoenix, AZ, Madison Museum of Contemporary Art in Madison, WI, Rayko Photo Center in San Francisco, CA, and Photo Center Northwest in Seattle, WA. His work has been published in Nueva Luz and American Photography 23 by Kathy Ryan, among others. As one of four members of the artist collaborative Milwaukee Comma, he focuses on making work in a variety of formats that examine placemaking. He is currently an adjunct faculty member at the Milwaukee Institute of Art & Design.
For the past decade, Miyazaki's work has addressed issues of memory, family history, and space, both personal and institutional.[/one_half][one_half]
He has documented the reuse of Japanese internment camp buildings where his family was incarcerated during WWII and collaborated with family members to give visual weight to their recollections. His most recent body of work combines new photographs with artifacts and stories from his family history and is titled Echo after a newspaper his grandfather founded in Hawaii in 1897. As an artist, Miyazaki is drawn to the larger subject of American ethnic clarity, involving stories of migration, place, and identity. Although American stories differ on many levels, he sees his work as providing an entry point into a connection with the viewer and their own ancestral paths.
@kevinmiyazaki[/one_half]
---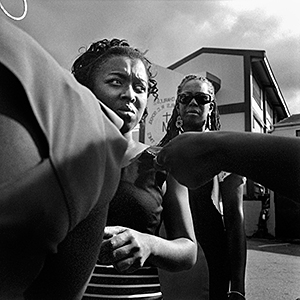 SASHA PHYARS-BURGESS (Bethlehem, PA)
[one_half first]
Sasha Phyars Burgess was born in Brooklyn, New York to Trinidadian parents, and raised in Bethlehem, Pennsylvania.  She graduated from Bard College in 2010 with a BA in Photography, and was the 2010 recipient of The Tierney Fellowship. While attending Bard College she studied under An-My Le, Tim Davis, Barbara Ess, Michael Vahrenwald, and Larry Fink.  Upon graduation she was selected by Larry Fink to work as one of his studio managers, and she has since traveled internationally and worked as an editor, retoucher, photography teacher, teaching assistant, and freelance photographer and videographer.[/one_half][one_half]
Phyars-Burgess' work often centers on communities of color, particularly the Caribbean diaspora and her complex relationship to Trinidad and Tobago as her ancestral home. She plans to spend her residency scanning negatives, creating portfolio and for gallery prints, and taking advantage of the surrounding Catskills and Hudson Valley regions. She is interested in turning her lens on the large West Indian and Caribbean community in Poughkeepsie, NY to continue work on her project The Peaceable Kingdom.
@phyarsburgess[/one_half]
---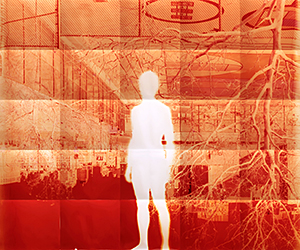 MOTOHIRO TAKEDA (Brooklyn, NY)
[one_half first]
Motohiro Takeda is a photographer and studio assistant living and working in New York City. His solo exhibition River was presented at Mapamundistas 2010 in Pamplona, Spain. Group exhibitions include Open juried by Shane Lavalette at the Center for Fine Art Photography in Fort Collins, CO, Pure at Gallery Tanto Tempo in Kobe, Japan, and Photo España Descubrimientos PHE at Bilbao Arte in Bilbao, Spain. He was also previously included in Photography Now 2012 at the Center for Photography at Woodstock, juried by Natasha Egan. He was a recipient of the 2008 Tierney Fellowship Grant and the PDN Photography Annual in 2007 and 2008, among other honors.[/one_half][one_half]
Takeda creates a camera obscura out of a room and makes exposures directly on to photographic paper or captured via a large format camera. Deftly aware of the camera obscura's history in renaissance painting and understanding of perspective, Takeda employs this unique tool to document the outside world, particularly the sun as it is captured inside the room's walls. Prints from this project, titled Another Sun, are made in a traditional black and white darkroom and will benefit from the residency's close proximity to nature, open fields, and the longer hours of sunlight.
motohirotakeda.com[/one_half]
---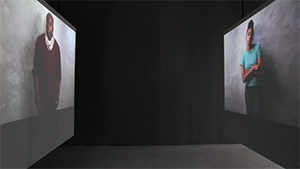 SUNÉ WOODS (Los Angeles, CA)
[one_half first]
Suné Woods is an artist based in Los Angeles who works with photography, collage, and video to engage themes of culture, genealogy, and history. Her work has been exhibited at the Brooklyn Museum of Art in New York, The Lowe Art Museum in Miami, FL, the School of the International Center of Photography in New York City and and Koplin Del Rio in Los Angeles, CA. She was formerly a resident at Vermont Studio Center and Headlands Center for the Arts. Woods received her MFA from California College of the Arts in 2010 and is currently Visiting Faculty with CalArts in Photography & Media.[/one_half][one_half]
Inspired by Jennifer Doyle's book Hold It Against Me, Woods is interested in investigating the difficulty of creating work that uses emotion as subject material. Her work questions how one uses emotion as material, how this differs from intimacy, and how the emotion and intimacy might converge. Through video shoots that document informal dialogue with her subjects, Woods has recorded conversations dealing with issues of sexuality, desire, monogamy, and the representation of black women in film and media. Her immersion in the residency will allow her to further her artistic practice with this source material as a jumping-off point.
@constellationmatters[/one_half]
---
About our 2015 Panel:
• Sam Barzilay (co-founder, creative director, Photoville & United Photo Industries)
Sam Barzilay is the co-founder of Photoville, a modular venue built of/from re-purposed shipping containers in Brooklyn Bridge Park, on the waterfront of New York City and creative director of United Photo Industries. Prior to founding United Photo Industries and launching the United Photo Industries Gallery, he was the Director of the New York Photo Festival. In his dual capacity as curator and festival organizer, he has had the pleasure and privilege of curating photo exhibitions and lecturing on current trends in contemporary photography as far afield as China, Greece, USA, and Japan.
Over the past few years, he has served as juror, nominator, and reviewer for the Prix Pictet, Les Rencontres d'Arles, Houston FotoFest, the New York Photo Awards, Artists Wanted, the Google Photography Prize, the SilverEye Fellowship, and the FotoVisura Grant, among many others.
• Emilie Boone (2014 Critical Studies Resident)
Currently a Fellow at the Smithsonian's National Portrait Gallery, Emilie Boone studies the art and photography of the African Diaspora. She has written for History of Photography, African Arts, the Museum of Contemporary Photography Chicago, and the Kemper Art Museum. Her honors include a Fulbright, a Terra Foundation Residency in Giverny, France, a Dangler Curatorial Fellowship at the Art Institute of Chicago and, most recently, a Center for Photography at Woodstock Critical Studies Residency. In 2011 and 2013, Emilie was an invited participant of the Ghetto Biennale in Port-au-Prince, Haiti. She presently lives in the Washington D.C. area and is completing her PhD in art history at Northwestern University.
• Tommy Kha (2011 A-I-R)
A photographer currently living and working in New York City, Tommy Kha's photography and video work explore the conventions of the self-portrait, often using humor and deadpan to reveal the disruption between self, depiction, image, and representation. A recipient of the Jessie and Dolph Smith Emeritus Award, Kha has been an artist-in-residence at the Center for Photography at Woodstock and at Light Work in Syracuse, New York.
His works are in several publications such as Slate, the Huffington Post, BlouinArtInfo, BUTT Magazine, Le Roy (DDMMYY), La Repubblica, Wu Magazine, Miranda July's "We Think Alone", Wallpaper*, and Aint-Bad Magazine, and he has exhibited in Toronto, New York, Chicago, the United Kingdom, Shanghai, and Germany, and was included in Race, Love, and Labor curated by Sarah Lewis at the Dorsky Museum in fall 2014.
---
https://www.cpw.org/media/logo_CPW_2016.png
0
0
ariel
https://www.cpw.org/media/logo_CPW_2016.png
ariel
2015-05-07 18:18:25
2016-06-30 15:32:07
PR: WOODSTOCK AIR 2015