Photographers' Salon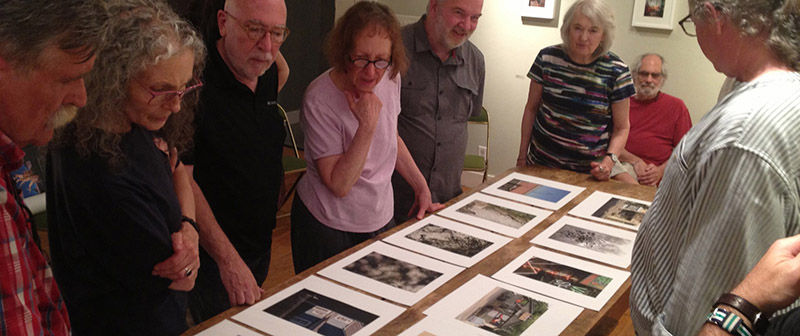 CPW hosts a monthly salon for photographers and artists working in the photo-based arts.
The Salon, held on the second Tuesday of every month, offers a great opportunity to meet your peers and grow from the interaction of sharing, seeing, and discussing photography.

 The Salon creates an opportunity in which community can be fostered and a forum for photographers to gather on a regular basis and share their work is provided. Each meeting is moderated by photographers Ken Dreyfack and Michael Bogdanffy-Kriegh.
Previous incarnations of the salon program at CPW were led by the photographer Lilo Raymond, by Dan McCormack during the late 70's and early 80's and later on by Harriet Tannin and Levi Cruz in the 90's.
When?
The Salon meets on the second Tuesday of every month beginning at 7pm and is open to all serious photographers who are seeking to both grow their own work and participate in the discussion of work by fellow photographers.
Each evening will give a number of artists an opportunity to share their work, meet their peers and discuss ideas both in their work and in the field in general. Your presence and participation will be most welcome!
For more information or to receive the monthly reminder email for upcoming Photographers' Salon events, contact us.
Photo: Steve Gentile
—