Photographers – Meet with some of the most illustrious photography professionals in the field, who will provide feedback, advice and potential opportunities. Find out how photo professionals respond to your work. Discover new opportunities. Our reviewers include gallery and museum curators, editors and writers for print and online magazines. Join us for the weekend, or just for a day!
UPDATE:  Thank you to our reviewers and the amazing photographers who showed their work. Stay tuned for our next portfolio opportunity, which will take place in NYC.  
Want a review now? Please note that you can purchase an advanced membership for $110, which includes a 20-minute Skype portfolio review session with a CPW staff member.
DETAILS
This year's reviews will take place over an entire weekend, May 19-21.  A "Meet the Curators" Q&A/Mixer/Pizza Party will be held at CPW on Friday, May 19 at 7pm. The Q&A event is $5 per person or FREE with registration to the reviews.  The portfolio reviews take place Saturday, May 20 & Sunday, May 21, from 10-4. Don't miss out.
Need a place to stay? Check out nearby hotel and B&B options.
Have questions about how to prepare for reviews? Take a look at our FAQ page.
GENERAL REGISTRATION
Registration is available for single sessions ($65 each) or multi-sessions ($150+). Registered participants will receive a preference list after purchase. Reviewers will be assigned by availability, but we will do our best to accommodate your preference list. TIP: If you want more than five reviews, register in any combination of session packages. There is no cap. Please note that discount coupons can only be applied to multi-session packages. 
Session packages start at $150 for 3 reviews. 2017 members will receive a $50 discount on their first package purchase as a benefit of membership. Each review session is 20 minutes in length. Reviewers will be assigned by preference sheet, pending availability.
REVIEWERS
2017 reviewers are Elizabeth Avedon (independent curator and contributor to L'oeil de la Photographie), Jesse Blatt (photography agent), Elliott Brown (curator and exhibitions coordinator at MoCADA), Clinton Cargill (Bloomberg Publishing), Karen Davis (Davis Orton Gallery), Elizabeth Dubben (Collar Works), Elizabeth Ferrer (BRIC Arts Media), Hannah Frieser (CPW), Charles Guice (gallerist), Jan Nagle (CPW), Fabienne Powell (Governor Rockefeller Empire State Plaza Art Collection), Elizabeth Renstrom (VICE Magazine) and Roger Ricco (Ricco/Maresca Gallery), Miriam Romais (CPW).  View bios here.
REFUND POLICY
Please cancel no later than Friday, May 5 at 5:00 pm, to receive a refund on all sessions. No refunds will be given after this date.
Many thanks to our sponsors,  including Archival Methods, Innova, PDN and Hen Laying Egg Screen Printing.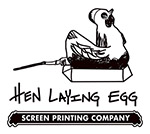 Photo: (left) Fabienne Powell discussing proof prints at the 2016 reviews. (right) Clinton Cargill giving feedback on a digital presentation.