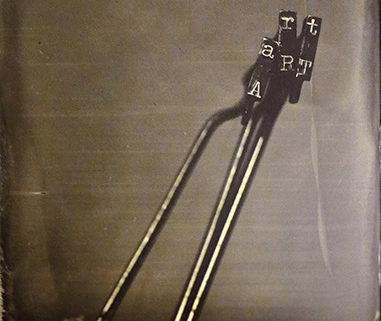 Calling all lovers and crafters of photography! Explore the beautiful world of wet-plate collodion. This antiquarian process is currently experiencing a renaissance — in a departure from the mainstream trend toward digital. CPW's three-day workshop is geared towards innovation and giving new life to one of the earliest and most enchanting hands-on photographic processes. Learn how to make glass negatives, as well as wet-plate collodion positives, also known as ambrotypes and tintypes. This step-by-step workshop has a strong "DIY" element, instilling practical knowledge of the wet-plate process to take beyond the workshop into your own studio. You will learn about technique, equipment, chemistry, chemical safety, and more. While working with large format cameras, you will have the opportunity to make portraits, shoot around Woodstock or create still lifes. Each student will leave with at least five plates that they have poured, developed, fixed and coated.
This workshop is designed for artists and photography enthusiasts, who have a solid understanding on how to operate a camera and are ready to immerse themselves in the magic of the darkroom.
About Tom DeLooza
Tom DeLooza has been a wet-plate photographer for twelve years. He has led tutorials, workshops, and was the instructor and master printer at the John Dugdale School of 19th Century Photography and Aesthetics. He has given lectures and demos of his work and process to a wide variety of groups and venues, including the Historical Society in Lexington, NY, and High School classes in Kingston and New Paltz, NY. He has also been part of Bards Lifetime Learning program and served as the apprentice and artistic assistant to John Coffer. Tom received his BFA from the New York State College of Ceramics at Alfred University. He has exhibited in many galleries, including SoHo Photo in New York City, One Mile Gallery in Kingston, NY, and XL Projects in Syracuse, NY. To learn more about Tom, visit www.tomdelooza.com.
Dates
July 21-23, 2017 | 9 am – 5 pm
Tuition: $420 / CPW members: $390
Materials fee: $60
Registration fee: $40 (non-refundable)
A lite breakfast and lunch are included in your tuition.
Join CPW. Get discounts.
Register as a "CPW Member" then add a membership during checkout. Easy!