CPW turns 40! Come celebrate with us: July 1-15
July 1: Open House, Print Sale, Book Sale, Tintype Photo Booth
July 15: Birthday Bash. Come celebrate with us. Music, Dance and Cake!!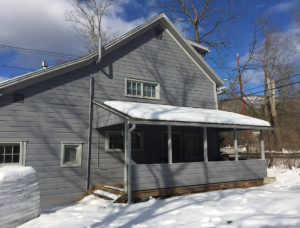 COME SEE OUR NEW HOUSE
The Artist House provides invaluable living and work space for CPW's artists-in-residence and visiting artists. Built in 1824, the building is known locally as the Henry Mattson house, after the painter who resided there for almost 50 years. The entire attic area opens up into a large, luminous studio space, making the building an artist's dream come true.
The purchase of CPW's Artist House has been made possible through the extraordinary generosity from the Phillip and Edith Leonian Foundation, the Thompson Family Foundation, Howard and Ellen Greenberg, Dennis Gatto and his children Greg & Katha, and the generous support from over 100 individual donors. Our sincerest thanks!
Continue Reading...

What: Open House for new artist building
When: Saturday, July 1, 1-3pm
Where: 2261 Glasco Turnpike in Woodstock (intersection with Rock City Road)

Please note that parking at the house is reserved as short-term parking for people with disabilities. Please plan to park on Meads Mountain Road or in the municipal parking lot.

WOODSTOCK SUMMER LOVE EXHIBITION FUNDRAISER  

Framed art sale at an unbelievable price of $40 to celebrate CPW's 40th Anniversary. Come early, because once the work is sold, it is sold. Over 150 photographs by over 60 artists are for sale. The 5×5″ images are matted, framed and ready to hang or give as gifts. This sale will continue until the work is gone or until the Bare Walls Birthday Bash on Saturday, July 15.

What: Art sale of framed photographs
When: July 1-15
Where: CPW, 59 Tinker Street in Woodstock

THE ONLINE PRE-SALE HAS LAUNCHED. BUY YOUR PRINTS NOW AND WE WILL SHIP.

Artists include: Sarah Anthony, Joan Barker, Winona Barton-Ballentine, Meghan Boilard, Laura Corley Burlton, Neil Chowdhury, Willson Cummer, David Cunningham, Rachel Herman, Alma Leiva, Carlos Loret de Mola, Frank Hamrick, Dave Hebb, Ina Jang, Tomiko Jones, Priya Kambli, Nina Kuo, Laurie Lambrecht, Noritaka Minami, Kevin Miyazaki, Ruben Natal-San Miguel, Debbie O'Donnell, Rachel Papo, Jaime Permuth, Miriam Romais, Gabriel García Román, Alyssa Romano, Stan Sagner, Nicolo Sertorio, Carla Shapiro, Jared Thorne, Brian Ulrich, Claire A. Warden, and many more.

TINTYPE PHOTO BOOTH AT CPW

Get your tintype portrait taken by local artist Tom DeLooza. See this unforgettable, 150-year-old photo process in action, view camera and all, and receive the original tintype in return. $75 per tintype plate or $100 for a membership combo (1 year basic membership + 1 tintype). Portraits are scheduled on a first come, first serve basis. Come directly to CPW.

What: Tintype photo booth with Tom DeLooza
When: Saturday, July 1, noon to 5pm
Where: CPW, 59 Tinker Street in Woodstock

MASSIVE BOOK SALE

Terrific buys on books. Browse our sale table. Dawoud Bey, Amy Arbus, Gerald Gaskin, Vincent Cianni, Jeffrey Milstein, and more.  We have some real finds.
BARE WALLS BIRTHDAY BASH (BWBB)
Join our closing party on July 15 at 7pm to celebrate what we have accomplished in four decades in the support of artists, including the most recent accomplishments of purchasing the artist house with the help of over 100 individual donations. Two weeks of Woodstock Summer Love culminate in this incredible evening.

Come dance, have cake & raise a glass for CPW's 40th! Stake your claim on any remaining WSL prints via silent auction & take home some great art. We want bare walls by the end of the night! It's for a great cause, ensuring photo artists always have a home here in Woodstock. The suggested cover charge is $10. RSVP via Facebook.

What: Birthday Bash to celebrate + dance
When: Saturday, July 15, 7-10pm
Where: CPW, 59 Tinker Street in Woodstock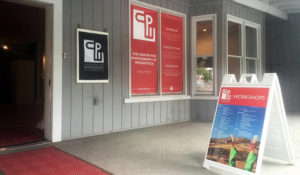 CPW has served artists for forty years and counting. Please join us in these fundraising events, celebrate our accomplishments, and most importantly, celebrate the continued successes of artists whom CPW's programs have supported. We are proud of our track record of providing excellent exhibitions, a one-of-a-kind residency program for artists of color, workspaces, member programming and more.

Please consider a WOODSTOCK LOVE DONATION in support of CPW's programs, and join us on July 1 to share in the festivities.

Our warmest thanks to the foundations, corporations and private supporters who have made these first forty years possible. You have enabled us to present hundreds of exhibitions, collaborate on dozens of large-scale projects, invite 118 Artists-in-Residence, acknowledge almost 90 regional artists through the Photographer's Fellowship Fund, publish almost 100 issues of our magazine PQ, provide a productive workspace for thousands of artists, and be a center point for art in the Hudson Valley. Now let's celebrate and let the next forty years commence! Please join us in Woodstock.
https://www.cpw.org/media/wsl_banner.jpg
333
1000
Hannah
https://www.cpw.org/media/logo_CPW_2016.png
Hannah
2017-06-18 22:15:55
2017-09-29 19:08:55
Woodstock Summer Love 2017

"Ask the Curators" Q&A / Mixer / Pizza Party
Friday, May 19 at 7pm 
Join us for a Q&A and Mixer with Curators. In a kick-off for the Woodstock Portfolio Review Weekend, we will be meeting for a casual evening to discuss some of the dos and don'ts when interacting with curators. Want to know what the characteristics of a strong portfolio are, or the preferable format of correspondence to curators? Come to the Q&A. And did we mention PIZZA?
We have a killer line-up of curators at the Q&A: Elizabeth Avedon, Hannah Frieser, Charles Guice and Roger Ricco. More will be in the audience. So ask away!
Tickets to the event are $5 per person. The event is FREE to anybody who is participating in the portfolio reviews.
https://www.cpw.org/media/reviews_2016_banner700.jpg
229
700
Hannah
https://www.cpw.org/media/logo_CPW_2016.png
Hannah
2017-05-14 15:10:35
2017-06-08 17:30:26
Ask the Curators Q&A

2017 Vision Award Honoree: Dr. Deborah Willis
CPW Awards & Benefit Auction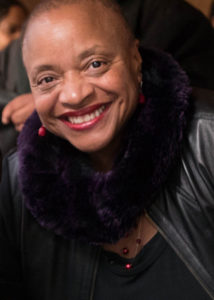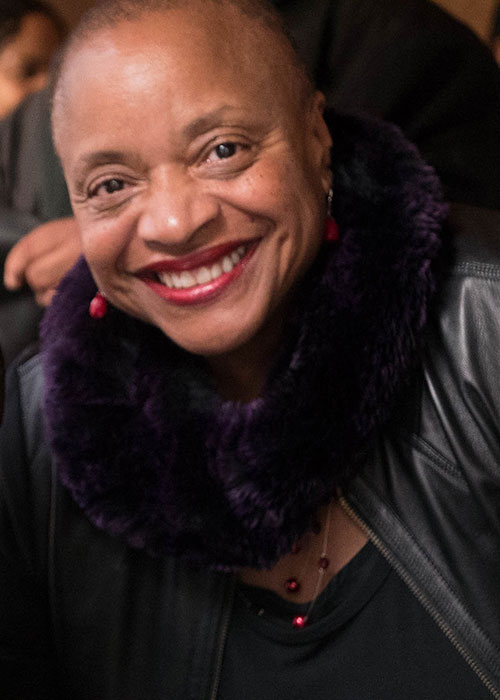 Thursday, October 12, 2017, 7-9pm, at Affirmation Arts in NYC
CPW is pleased to announce the 2017 CPW Awards & Benefit Auction in a celebration of CPW's 40th Anniversary. The highly anticipated benefit will take place on Thursday, October 12, 2017 at Affirmation Arts (523 West 37th Street, New York, NY). This year's event honors Dr. Deborah Willis with CPW's highest recognition, the Vision Award. Proceeds from this event support CPW's programs, which champion artists through residencies, workspace and other support, and provide opportunities for the photo community to engage with thought-provoking exhibitions, workshops and professional resources.
ABOUT OUR HONOREE:
Deborah Willis, Ph.D, is University Professor and Chair of the Department of Photography & Imaging at the Tisch School of the Arts at New York University and has an affiliated appointment with the College of Arts and Sciences, Department of Social & Cultural, Africana Studies, where she teaches courses on photography and imaging, iconicity, and cultural histories visualizing the black body, women, and gender. Her research examines photography's multifaceted histories, visual culture, the photographic history of Slavery and Emancipation, contemporary women photographers, and beauty.
She received the John D. and Catherine T. MacArthur Fellowship and was a Richard D. Cohen Fellow in African and African American Art, Hutchins Center, Harvard University, a John Simon Guggenheim Fellow, and an Alphonse Fletcher, Jr. Fellow. She has pursued a dual professional career as an art photographer and as one of the nation's leading historians of African American photography and curator of African American culture.
Dr. Willis is the author of Posing Beauty: African American Images from the 1890s to the Present; Out [o] Fashion Photography: Embracing Beauty; Reflections in Black: A History of Black Photographers – 1840 to the Present; Let Your Motto be Resistance – African American Portraits; Family History Memory: Photographs by Deborah Willis; VAN DER ZEE: The Portraits of James Van Der Zee; co-author of The Black Female Body: A Photographic History with Carla Williams; Envisioning Emancipation: Black Americans and the End of Slavery with Barbara Krauthamer; and Michelle Obama: The First Lady in Photographs (both titles a NAACP Image Award Winner). She lectures widely and has authored many papers and articles on a range of subjects including The Image of the Black in Western Art, Gordon Parks Life Works, Steidl, Volume II; America's Lens in Double Exposure: Through the African American Lens; "Photographing Between the Lines: Beauty, Politics and the Poetic Vision of Carrie Mae Weems," in Carrie Mae Weems: Three Decades of Photography & Video, and "Malick Sidibé: The Front of the Back View" in Self: Portraiture and Social Identity. Dr. Willis is editor of Picturing Us: African American Identity in Photography; and Black Venus 2010: They Called Her "Hottentot," which received the Susan Koppelman Award for the Best Edited Volume in Women's Studies by the Popular Culture/American Culture Association in 2011.
Exhibitions of her art work include: A Sense of Place, Frick, University of Pittsburgh; Regarding Beauty, University of Wisconsin, Interventions in Printmaking: Three Generations of African-American Women, Allentown Museum of Art; A Family Affair, University of South Florida; I am Going to Eatonville, Zora Neale Hurston Museum; Afrique: See you, see me; Progeny: Deborah Willis + Hank Willis Thomas. Gantt Center.
Dr. Willis' curated exhibitions include: "Convergence," Joan Mitchell Center, New Orleans; "Out [o] Fashion Photography: Embracing Beauty," Henry Art Gallery, University of Washington, "Visualizing Emancipation," Schomburg Center for Research in Black Culture, "Gordon Parks: 100 Moments," Schomburg Center; "Posing Beauty Let Your Motto Be Resistance: African American Portraits" at the International Center of Photography and "Social in Practice: The Art of Collaboration," Nathan Cummings Foundation.
In addition to making art, writing, and teaching, she has served as a consultant to museums, archives, and educational centers. She has appeared and consulted on media projects including the documentary films such as Through A Lens Darkly, Question Bridge: Black Males, a transmedia project which received the ICP Infinity Award 2015, and American Photography, a PBS Documentary. Since 2006 she has co-organized thematic conferences exploring imaging the black body in the West. Dr. Willis has been elected to the board of the Society for Photographic Education, where she was Chair of the Board and received the Honored Educator Award in 2012 and the College Art Association. She holds honorary degrees from Pratt Institute and the Maryland Institute College of Art. She is currently researching a book on an early 20th century portraitist and educator.
photo: Hank Willis Sr.
---
Please join us at the 2017 CPW Awards & Benefit Auction on October 12, 2017 to celebrate Dr. Willis' remarkable accomplishments. Tickets to the event are now on sale, starting at $125.
https://www.cpw.org/media/logo_CPW_2016.png
0
0
Hannah
https://www.cpw.org/media/logo_CPW_2016.png
Hannah
2017-05-14 15:01:07
2017-09-23 21:24:17
Announcing 2017 Vision Award Honoree