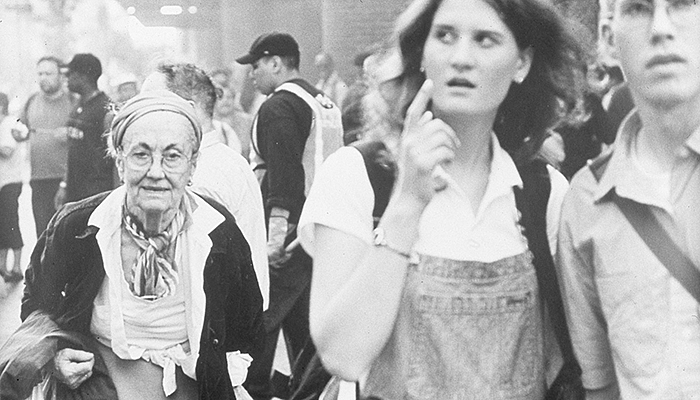 Statement
Apostles of the City
It is often said," that the soul of a city is found in its people". In the City, the expression of self is nearly always an expression of relationship to others. This selfness is more refined. The message is in their faces and their form. Take away the noise of the streets, the sights, the sounds and what is left is the distillation of life, the pulse of the city. Light, texture, the coherence of photographic form can bring forth this message. It is more clearly seen when we look quietly at the photograph, the faces. The message becomes clear and compelling.
Bio
Hughes is a photographer who has been able to split his time between working commercially and as a fine artist. His commercial clients have included Christie's Auctioneers, Macy's Federated Department Stores, and Sotheby's. He has served as a staff photographer for Lincoln Center for the Performing Arts, the Museum of Modern Art, and The Public Theater. His personal work has been published in Nudes 3 (Graphis Publication), The Cigar Connoisseur (Clarkson Potter Publishers), and Photo District News, from which he received the New Talent Award.
Yancey Hughes was an artist in resident at CPW in July 2002.
Website
yanceyhughesphotography.com