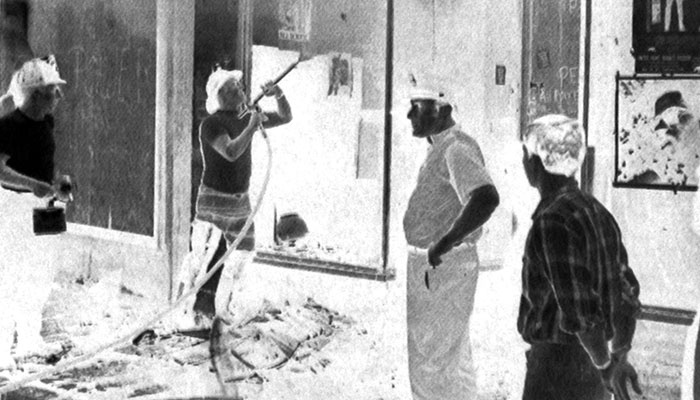 Statement
The photography project "Chapters" evolved out of a need and commitment to acknowledge, document and archive marginalized histories. My source of inspiration came from monumental photographer James Van Der Zee and Martin Chambi. Both whose practice sought to uplift and insure a future for their race through the photographic process. Landscapes and landmarks were key in capturing the presence of radical community groups that permanently altered our collective way of thinking. This on going project has evolved from New York to the tri-state area and has continued to evolve in other states and finds its home(s) in various community institutions around the country.
Bio
William Cordova was born in Lima, Peru and raised in Miami, Florida. He earned his MFA from Yale University in 2004 and his BFA from The Art Institute of Chicago in 1996. He has held many residencies including The Core program, Glassell School of Art, Museum of Fine Arts, Houston; the Center for Photography at Woodstock, NY, The Headlands Center for the Arts, Sausalito, CA; The Studio Museum in Harlem; Skowhegan School of Painting and Sculpture, Main.
Cordova has also received grants from the Rema Hort Mann Foundation, the New York Community Trust, South Florida Cultural Consortium and the Polaroid Film Artist Grant.
Cordova's solo exhibitions include Pachacuti (stand up next to a mountain (2007); Arndt & Partner, Zurich, Switzerland, Drylongso (Pichqa Suyo), P.S.1 Contemporary Art Center, New York (2006), You Shook Me All Night Long, Plug In Institute of Contemporary Art, Winnipeg (2002).
Cordova's work has been included in many group exhibitions, such as NeoHooDoo, Menil Collection, Houston, TX; Whitney Biennial, NY: Prague Triennial, Czech Republic; (2008); Street Level, Duke University, Durham, NC (2007), Scratch, The Studio Museum in Harlem, New York (2005); Maximum Flavor, Atlanta College of Art (2005); Utopia Station, 50th Venice Biennale (2003); and Americas Remixed, Fabbrica del Vapore, Milan (2002).