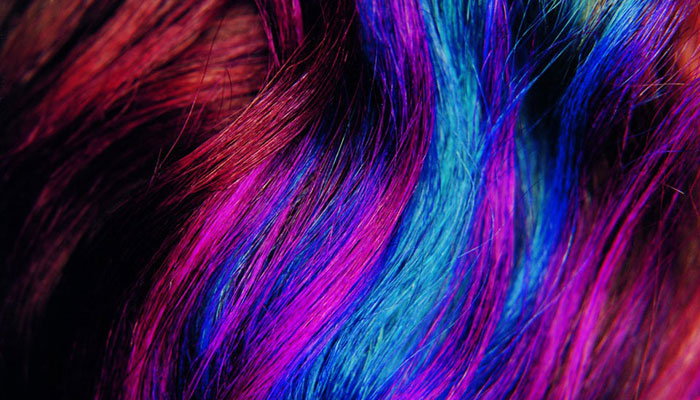 Statement
The structure of a follicle identifies the subject's character and origin. When identifying a missing person, a hair has enough information to specify the individual. Similar to fingerprints, no two people can have the same hair.
Macro photographs of human hair reveal unique patterns, texture, and colors. The way people part their hair is very telling about their personality. Age can also be approximated by the amount of gray. Images of receding hairlines and bald-heads can be as distinctive as facial portraits. This selection presents the palette of hair as portraits – red, orange, yellow, green, blue, purple, black… .
Bio
Korean-born artist Sun-Joo Shin received her BFA from Dong-A University in Korea, and her MFA from the Rochester Institute of Technology in Rochester, NY. Solo exhibitions of her work have been presented at Topohaus Gallery in Seoul, Farleigh Dickinson University College Art Gallery in NJ, the Stueben West Gallery at Pratt Institute in NYC, among others. Ms. Shin has also exhibited in group shows at venues including Yong-Doo San Museum Gallery in Pu-san, Korea; In-Sa Gallery in Seoul, Korea; Art in General in NYC, and more.
Website
Coming soon