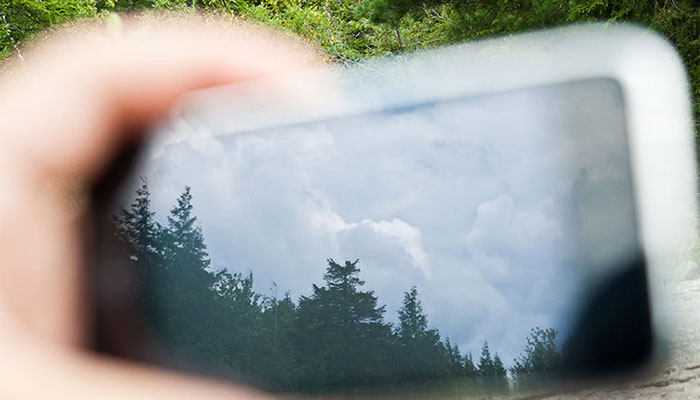 SHERWIN RIVERA TIBAYAN
Statement
I've begun using an out of service iPhone 3GS as a modern day Claude Glass.  The darkened reflective surface of the iPhone – or any smart phone – is extremely suggestive of this 18th and 19th century tool for the composition of landscapes.  [In this project I walked around] the grounds of the residence in order to experiment, compose, and record the landscapes reflected off the Claude glass' contemporary counterpart.
Bio
Born in the Philippines and based in Austin, TX, Sherwin Rivera Tibayan is a former Fulbright English Language Teaching Assistant in Austria and is a PhD student in American Studies at the University of Texas, Austin.
Exhibitions include Color Shift curated by Jordan Tate at Mixed Greens, Notes on a New Nature at 319 Scholes (both NYC) and Switch at XL Art Space (Helsinki, Finland). His work has earned him recognition as a finalist for Critical Mass (2011) and Fotovisura's Student Spotlight Award (2010), and Honorable Mentions for the In Focus Photography Award (2010) and Flash Forward (2011). His project, The Histograms, received the 2012 Society for Photographic Education Award for Innovations in Imaging.
Website
sherwinriveratibayan.com