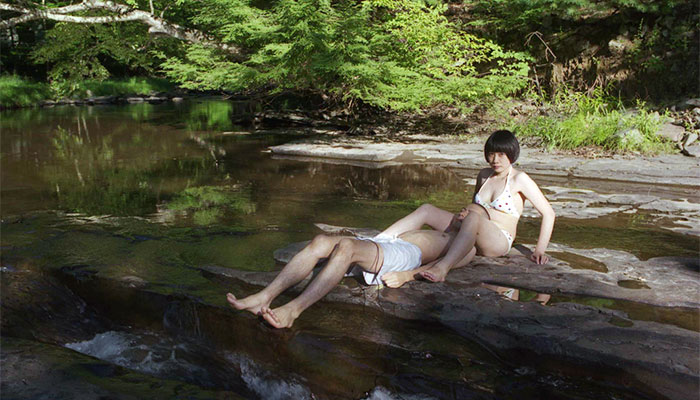 PIXY LIAO
Statement
As a woman, I used to think that I could only fall in love with someone that I adore, who is more mature than me, older than me, a protector, a mentor. Then I met my boyfriend, Moro, who is 5 years younger than me. I felt the whole relationship change. I become the person who has more authority and power, and when I told my male friend about my new relationship, he said, "How could you choose a boyfriend the way we choose a girlfriend?", and I think, "Damn right. That's exactly what I'm doing, and why not?".
I have always doubted the stereotype of a male-female relationship. Why should a couple be a man and a woman? Why does a man have to be a certain way? Why should a woman be a certain way? I feel relationships are far more complicated, always changing, and full of possibilities. So I began to think about the meaning of this relationship and experiment with it.
In this project I throw out questions and ideas about relationships. What will happen if men and women exchange their roles of sex and power? What does this relationship do to men and women? I also express my frustrations about relationships, like the impossibility of finding a soulmate, the feeling of isolation and disconnection. Because my boyfriend is Japanese, and I am Chinese, the project also describes a love and hate relationship. This project is an experiment to me, not a document of our real relationship.
Bio
Born in Shanghai, China, Pixy Liao received her MFA in Photography from the University of Memphis in 2008. Her work has been exhibited at the Camera Club of New York, Jen Bekman Gallery (both in NYC), the Center for Fine Art Photography (Fort Collins, CO), the 2008 China Lianzhou International Photography Festival, the Adam Shaw Studio, and the Art Museum of the University of Memphis (both in Memphis, TN). Awards include Hey, Hot Shot! and a 2009 nomination for the New York Photo Awards. Her work is in the public collections of the Center for Fine Art Photography and the Center for Photography at Woodstock.
Website
bloodypixy.com
[hr]