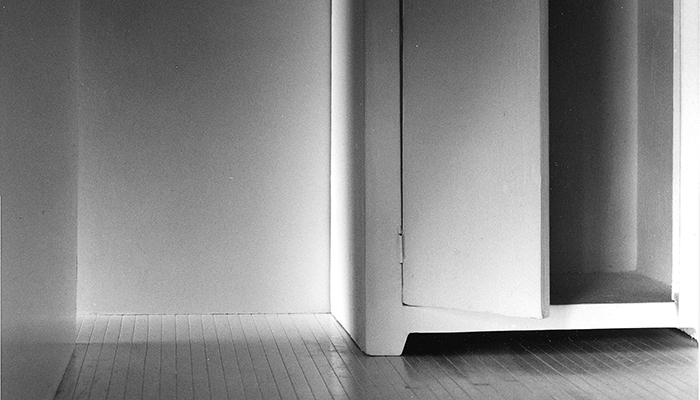 Statement
In the bright room; calm, light air, gentle breeze, fresh breeze.
The smell of white paint. The smell of bleach.
I loved him more than my life. I don't remember the reason why.
This gaze seeks nothing. It knows that it is to be lost forever.
Bio
Born in Tokyo, Terada received her MFA from Tsukuba University in 1989. She was awarded Tokyo Metropolitan Art Museum Prize in the 17th Contemporary Art Exhibition of Japan in 1985 and the Young Master Prize in the 67th Sogetsu Exhibition in 1986. She has had solo exhibitions at Base Gallery in Tokyo, Japan, White Box, the Annex (NYC), Gallery Saatchi & Saatchi (Tokyo, Japan), Gallery K2 (Tokyo, Japan), Heartland Gallery (Tokyo, Japan), and Gallery Natsuka (Tokyo, Japan). Her work has also been in many group exhibitions, including AIM 23 at The Bronx Museum of the Arts (Bronx, NY), White Box First Annual Benefit Auction (NYC), 20th Century: Art Recognized Virtual Image Between Monalisa and Monman at The Hiratsuka Museum of Art, and In Search of Form: Eleven Japanese Artists at the Busan Metropolitan Art Museum in Korea, among many others. Terada's work appears in the collections of the Tokyo Metropolitan Art Museum, and Center of Photography at Woodstock, among others.
Mayumi Terada was an artist in residence at CPW in August 2002.