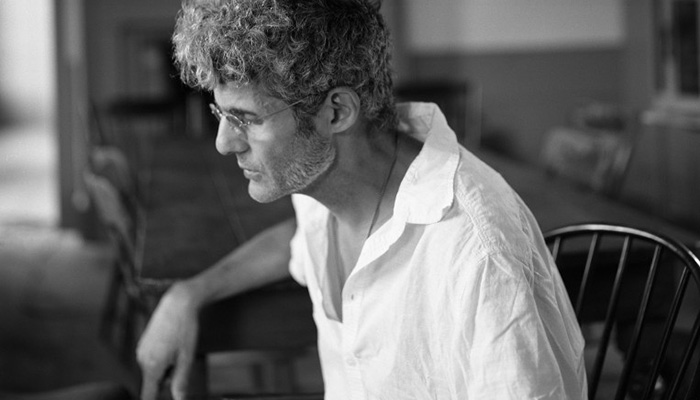 Jennifer Lynn Morse
Artist Statement
In 2010 I relocated to the Hudson valley in a search for personal and artistic growth.  During this time I have developed such a fondness for this region – not only for its beauty and history – but also for the deeply creative people that live here.
Through my job working as a Studio Assistant, I have had the privilege of assisting some truly spectacular artists.  I have learned from these individuals not only about art but also about kindness, about business, about meditation, about honesty, about the soil that we live on, about our souls and the deep complexity and beauty of the human condition.
This work is meant to honor these people, to recognize the rich history of the land we live on and to shed light on those who are creating here right now. Moving forward I will be photographing these established artists and creating a book of their portraits.
Artist Bio 
Jennifer Lynn Morse was born and raised in Rochester, NY. She attended the undergraduate program at SUNY Brockport while also studying and taking classes at The Visual Studies Workshop, where she had her thesis solo exhibition in 2010.  During her undergraduate program, she spent time abroad studying in Manchester, U.K. at Manchester Metropolitan University.
Jennifer moved to Kingston, NY to participate in the Center for Photography at Woodstock's internship program, where she was able to assist such artists as Sam Abell, David Hilliard, Wendy Ewald, Henry Horenstein and David Maisel. During this time also she started work for the photographer John Dugdale where she helped establish Dugdale's School for 19th Century Photography and served as its Program Coordinator for three years. Jennifer currently works for artists Sharon Core and Ruth Lauer-Manenti.
Jennifer's work can be found in numerous private and university collections and has been exhibited in both solo shows and group shows. Most recently her work was published in the journal Aint-Bad Magazine.
Website
jenniferlynnmorse.com
—
Juror's Statement
The portfolio Jennifer Lynn Morse submitted for consideration includes images that are, almost without exception, immensely beautiful and engaging portraits. Morse's use of light and framing is stunningly precise and her subject, the blind artist John Dugdale, is always lovingly placed within the frame.
Continue Reading...
To be clear, Dugdale is a great photographic subject. He is a handsome man, tall and lanky with a great mop of curly salt and pepper hair, sharp, angular features and the subtle but distinct body language of a person without sight. In some images his head is at a slight downward incline, with eyes closed as though lost in prayer or meditation. He becomes, in many of these photographs, beatific, yet without the slightest trace of the cloying sentimentality we might get from a lesser artist. In Morse's hands, Dugdale may seem like somewhat more than the sum of his parts but at no point is he out of our reach. He remains an identifiable figure.
Morse's portrait of Dugdale, sitting in a chair, head slightly bowed down, face in profile, is the photograph that clinched my decision to award her this grant and my deepest respect for her artistry. The shallow depth of field Morse utilizes in this image permits only the left side of Dugdale to be in focus. In doing so,  the image has a brilliant three-dimensional quality, as though Dugdale were on a different physical plane than the background. Yet the background is far from insignificant. Dugdale is leaning his right arm on a long wooden table that stretches to the far end of the room and the frame. Light pours in from a high window on the right wall and through an open door on the left backside of the frame; both light sources enhancing the sense of depth in the image. In some ways the image seems to be direct and uncomplicated, but its subtle nuances become ever clearer as its details are further explored.
Jennifer Morse says in her artist statement that in working as an assistant to various Hudson Valley artists she has learned about the  "deep complexity and beauty of the human condition." I selected Morse for the CPW fellowship because she is so clearly and so beautifully able to convey this understanding of the "human condition" in her work.
– Sasha Wolf, 2014
Juror's Bio
After working as an independent dealer for many years, Sasha Wolf founded Sasha Wolf Gallery in 2007, which specializes in contemporary photography with an emphasis on work made in-camera of the observed world. All of the artists are represented by Sasha Wolf Gallery can be found in private and institutional collections including MOMA, The Metropolitan Museum of Art, the Decordova, Nelson-Atkins, and SFMOMA amongst others. Wolf is a member of the Association of International Photography Art Dealers (AIPAD).
Continue Reading...
Wolf has reviewed and judged work for a number of art institutions and fairs including Photo NOLA, ICP, SVA, The New York Times, Women in Photography, Daylight, LOOK3, NY Photo Festival and conducts workshops advising artists on working with art galleries.
Prior to her work in the fine art photography world, Wolf was a writer, director, and producer in the film and television industries and an award winning short filmmaker. Her last film, Joe, was nominated for the Palme d'Or du Court Métrage at Cannes and has screened all over the world.