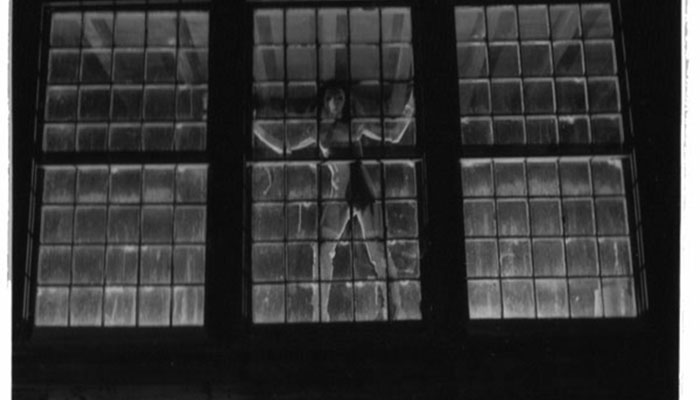 ISABELLE LUMPKIN
Statement

My recent work uses photography and collage as a fertile tool in the exploration of racial identity. This exploration is grounded in my experience as a bi-racial woman. The imagery in my work draws on and expands typical conceptions of eroticism, feminism, and fashion.
In my work with photomontage, I juxtapose self-portraits with known works of art. By altering between insertion of myself as a participant within the frame of a masterwork, and the insertion of the masterwork within the frame of my own work I create new narratives and shift historically oppressive paradigms. Enacting multiple subject positions, I play victim, perpetrator, subject, and object. Ultimately, the action of cutting myself into the works represents an attempt to symbolically carve out and assert a position of visibility, power, and free agency.
Throughout this body of work, the use of racially charged signifiers recurs. The basketball plays and especially pivotal role in my exploration of identity. Employing the ball to signify my own face, I experiment with concepts of masking and the malleability of identity. By representing my own racial persona as flexible, I create racial and cultural types that play into, and subvert stereotypes.
The afro is another recurrent signifier in my recent work. In some instances the pick is improbably large and hangs over my head like a threat; in other cases the oversized teeth of the pick suggest bars of a jail cell. Similarly, through the manipulation of exposure times during the development process, I put forward a continuum of skin tone, inviting the viewer to think about social constructions of race.
My recent work embodies a continuing effort to identify and illustrate other images like the basketball and afro pick that reflect, and comment on, our experience and perceptions of race and identity.
Bio
Isabelle Lumpkin has studied many different arts visual and otherwise in many parts of the world including receiving a scholarship for the study of modern dance at the Alvin Ailey American Dance Theater. She received her B.A. in Afro-American studies from Brown University. She has also studies at the University of California, La Sorbonne, and Parsons School of Design.
Isabelle has exhibited at the National Museum of Lesbian, Gay, Bisexual, Transgendered history, ABC No Rio, Red Ink Studios, The Apartment, Squint Space, Institute for Contemporary Art, The Luggage Store Gallery, and Here gallery, as well as performances at Deitch Projects, and in the U.S. and abroad. She completed the Whitney Museum Independent Studies Program, and has received grants or residencies from Workspace, Vermont Studio Center, The E.D. foundation, and Jacob's Pillow.
Website
narcissister.com