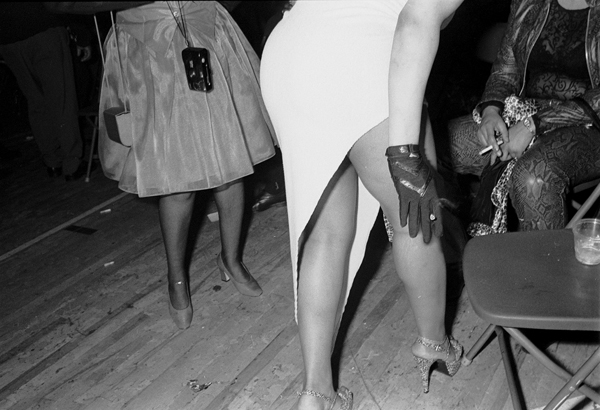 Statement
Passing Time is a collection of images made in Harlem over an eleven-year period.  They are united not only in their geography, but also in their attention to architecture, symbols, surface texture and the interplay of light and shadow.   Fundamentally the photographs are connected by process and a particular way of seeing.  I walked the same paths repeatedly, looking at what was close at hand, and recorded my observations using a small format camera.  The images were made quickly – but not casually – and at best incorporate knowing intimacy and meditative distance.
Harlem is experiencing a radical transformation as a result of gentrification.  It endures, however, as an image of African American cultural achievement and artistry.  Exploring the relationship between this image and Harlem's changing landscape is an important impetus for this work.  While not the explicit subject of these photographs, this transformation is at the heart of what makes Harlem compelling: the complex mixture of memory, history and the present day.
Bio
Issac Diggs studied at Oxford University and received his B.A at Columbia University and his M.F.A at Bard College at the Graduate School of the Arts. His solo exhibitions had previously been exhibited at Youkobo Art Space in Tokyo, The Print Centre in Philadelphia and "Project Space at Luxe Gallery and had group exhibitions at "Co-Dependent" Miami Art Basel, "Frequency" at Studio Museum in Harlem, "Saturday Night/Sunday Morning" at Philadelphia African American Museum, "Cakewalk" at Ambrosino Gallery at Miami and "Black New York Photographers of the Twentieth Century".
Issac's works are in the collections at Schomburg Center and Walker Art Center at Minneapolis and have been granted residencies and awards at Youkobo Art Space Residency, Tokyo, Artist in the Marketplace at Bronx Museum of the Arts, Special Editions Fellowship at Lower East Side Printshop and Jacob K. Javits Fellowship at United States Department of Education.
Website
125timeinharlem.org