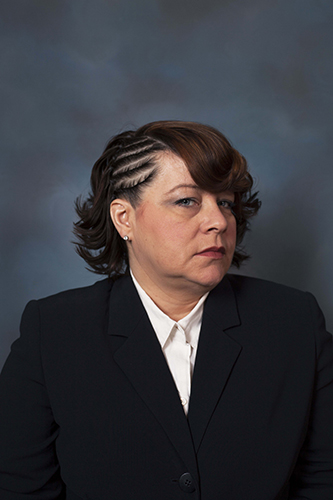 ENDIA BEAL
Statement
From the intimate portraits of Julia Margret Cameron to the street scenes of Helen Levitt, I knew that my passion lay within art. As the middle child growing up in a single parent home, my mother recalls that I had a certain artistic "knack." That interest became a cathartic vehicle for self-expression after experiencing an immense tragedy where a close friend was the victim of homicide at the age of seventeen. However, it was not until traveling to Europe, that I observed a global void within the translation of the minority experience. I acknowledged that African art confiscated upon conquests and the Egyptian influence of the obelisk at the Vatican; yet as a black female, discovering traces of my heritage amongst the classic works was futile. Likewise, I witnessed the under representation of contemporary minority stories within art circles.
Rare is it to find pieces unveiling the stories of black women working within business. In my most recent video, entitled The Office, I speak about an experience that is personal, yet universal to many women of color working within the corporate space. These stories should be told.
My vision is to document the lives of the invisible. The invisible are those whose voices are drowned by society's attempts to maintain normalcy through figurative castration of marginalized groups. As a minority, I too share the mark of the unknown. My artistic journey lends itself to unorthodox circumstances where I ask questions like, "What's really going on here?" I will show others through the energy of my work that coming from a place that is foreign to many does not mean you cannot radiate
Bio
Endia Beal is a North Carolina based artist known for her photographic imagery and video installations. She explores the relationships of minority women within the corporate space based on personal experiences.
Beal's art gives a voice to marginalized groups, those who live on the outer edges of what society views as appropriate or conventional. Often, these groups were at one point in history powerless whether based on gender, race, socioeconomic status, or sexuality. Endia questions conformity and gender norms, while magnifying our personal judgments and stereotypes. Expounding upon the stories told by artists Carrie Mae Weems and Lorna Simpson, Endia asks, "What's really going on here?" and "How can this conversation transcend gender, race, and generational gaps?"
Beal obtained a dual BA in Studio Art with a Concentration in Photography and a BA in Art History from The University of North Carolina at Chapel Hill. She graduated from Yale University School of Art with a Master of Fine Arts in Photography.
website
endiabeal.com
—