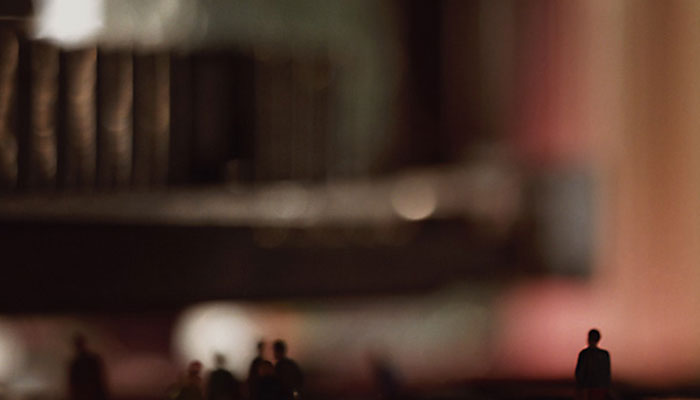 Statement
This series developed out of concern over the vast amount of electronic waste generated by the ever-expanding digital culture – an accumulation of detritus that we continue to feed with our embrace of each new e-toy.
To create the images in the series, I harvested circuit boards from discarded computers, monitors and telephones and transformed them into Cyberian cityscapes. The images depict shadowy spaces that allude to environmental pollution, as well as the invasiveness of technology and the isolation of the wired/unwired life. Miniature figures juxtaposed against the larger computer hardware of the circuit boards further suggest technology's looming presence.
In thinking about these bleak scenarios, however, I also was struck by the cool seductive beauty of technology's promise and the alluring bling-bling of the next new, new thing. I tried to capture hints of that glamour while also tapping into latent fears of the mysterious netherworld of binary digitization. The images were printed on a high-gloss metallic paper to further enhance their sense of otherworldliness.
Bio
Deborah Bay is a Houston photographer who constructs imagined realities that consider the impact of technology on contemporary society.  Bay holds a BA, MA, and PhD, all from the University of Texas at Austin and has studied photography at the Art Institute of Houston, Rice University, Glassell School of Art, and at Lamar University with Keith Carter. She has recently participated in group exhibitions at the Griffin Museum of Photography in Winchester, MA; Highland Gallery in Marfa, TX; Loyala University, Chicago, IL; and the Women's Institute in Houston, TX.  She was featured in a three-person show at the Galveston Arts Center during Fotofest 2008.  Her work is in the collection of the Museum of Fine Arts.  She currently sits on the board of directors at the Houston Center for Photography.
Website 
deborahbay.com