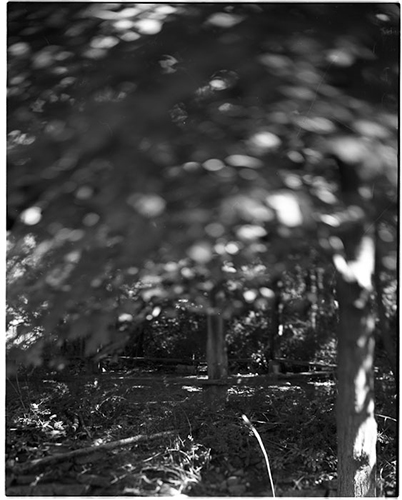 DANIELLE SCRUGGS
Statement
Taking photographs allows me to articulate things I do not often express in my day to day life. It's a way for me to distill my experiences and thoughts into light and shadow on a screen or a print. Being a photographer and having a camera in hand also gives me access to places that I otherwise would not be able to, both figuratively and literally speaking. Strangely enough, being the subject of my Self-Portrait series, which I started in 2010, brings me a sense of terror and relief. Terror because being in front of the camera and the center of attention, shakes me to the core, every time. I'd much rather be the fly on the wall, listening and observing, not the one being observed. The relief comes from being able to share a personal visual memoir, being able to put myself front and center as many black women's narratives are often missing from public discourse or shaped and framed by people who are not black women. This has historically been the case in fine art, media, and pop culture at large.
My work at Woodstock, which I started during my three week stay as an artist in residence, is an extension of this project. I expanded upon this series by adding landscapes, in addition to photos of myself. The places I shot in Woodstock were places I felt a natural affinity for, and they're as much a portrait of myself and my state of mind as the photos of my face and body, which also interact with the landscape in various ways.

Bio
Danielle Scruggs (b. 1985, Chicago, IL) is a photographer and photo editor living and working in Washington, D.C. She has exhibited her work throughout the D.C. metropolitan area, Brooklyn, Baltimore, and Los Angeles. Her first solo exhibit, Body Politic: Cultural Identities and Representations of Black Women's Sexuality debuted in 2013 at Luther College (Decorah, IA). In addition to her residency at CPW, Scruggs has been an artist-in-residence at the Pleasant Plains Workshop Studio Residency (2013) and The Wassaic Project (2012). The Washington Post, PBS MediaShift, Social Studies DC, Ebony, Stop Smiling Magazine, and Living Social have published her editorial and commercial work. She has also written essays and reviews on arts and culture for The Liberator Magazine, Charm City Current, and Specter Magazine.
Danielle Scruggs was chosen as one of 15 inaugural fellows in the Public Media Corps, created by the National Black Programming Consortium in 2010 to close the digital divide in historically underserved neighborhoods in Washington, D.C. As a fellow, she co-designed and taught digital media arts curricula for the Academies at Anacostia and Washington Metropolitan High School, which became the basis for the Corporation of Public Broadcasting's American Graduate Program. Additionally, she is a cofounder of DDAY Collective, an organization launched in 2013 to promote emerging artists in Washington, D.C. She also works at LivingSocial as a photo editor. Danielle participated in a residency at CPW in 2013.

Website
daniellescruggs.com
—