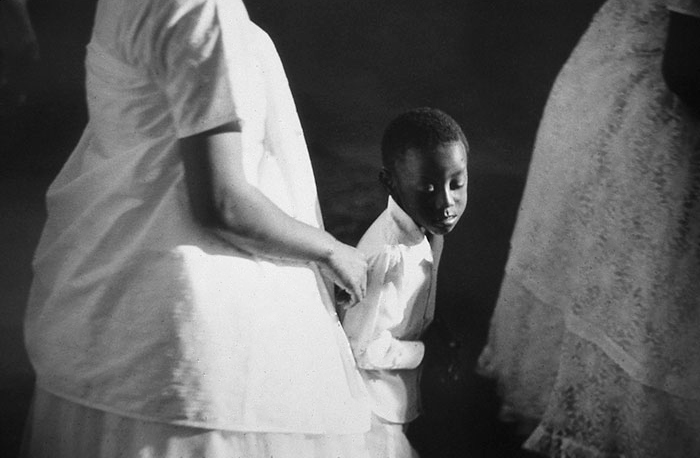 Statement
In a relaxed and spare, almost minimalist style, Charles Martin's black and white photographs visit and contemplate a continuous, yet unnamed socio-historical space – a type of floating crossroads defined by the various dislocations and dispersions that shape contemporary life in the Western World.
Bio
Charles Martin was raised in Yeadon, Pennsylvania where he first learned photography in his father's basement darkroom. He earned a B.A. in English (1974) and a PH.D. in Spanish and Portuguese (1988) from Yale University. He has worked as a news reporter and feature film writer for the Philadelphia Bulletin and the New London Day as well as having contributed to the New York Times Book Review. His work has been in exhibitions at the Smithsonian Institution in Washington D.C.,; Brooklyn Museum of Art in Brooklyn, NY; Musée de la Halle St. Pierre in Paris, France.
Both his work and monographs can be found in the collections and libraries of the Museum of Modern Art in New York; the Museum of the City of New York, the Center for Photography at Woodstock, NY; the J. Paul Getty Museum in Los Angeles, California; the Metropolitan Museum of Art, the Whitney Museum (both of New York) and others. He is the recipient of various grants and awards including the National Endowment for the Humanities, the Research Foundation of the City of University of New York, and the Tinker Foundation. He is an Associate Professor of Comparative Literature at Queens College, City University of New York. Martin is represented by the June Kelly Gallery, NYC, NY. Charles was a resident at the Center for Photography at Woodstock in August 1999.